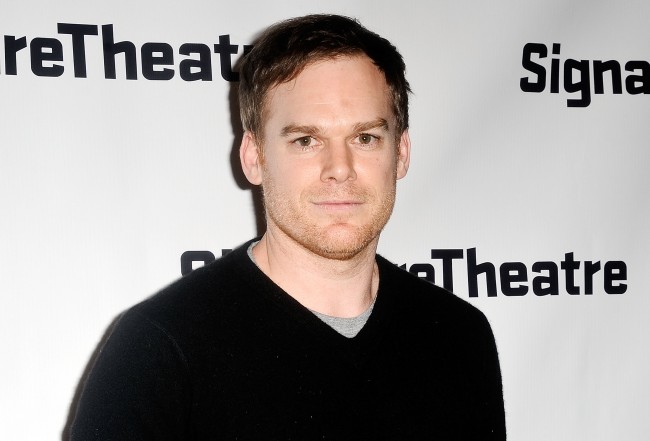 While most people probably still think of Michael C. Hall as the titular character from Showtime's increasingly tedious program Dexter, in recent years he's shown himself to have a song in his heart as well. Hall has been doing quite a bit of musical performance, starring in a Broadway revival of Hedwig and the Angry Inch and also starring in Lazarus, a play adapted from the late David Bowie's film The Man Who Fell To Earth with music written by Bowie. Now, Hall has turned his attention to some more iconic British artists: Radiohead.
Hall is teaming up with Lena Hall (no relation) for a one night-only-event called "Radiohead: Obsessed." The event, March 19 at Café Carlyle in New York City, will cover the entire Radiohead catalog, unless Radiohead drops that new album they've been working on soon. Hey, maybe you'll even get a chance to actually hear "Creep" performed.
Both Michael C. and Lena Hall appeared together in Hedwig and the Angry Inch, and Lena Hall has a Tony Award, which is impressive. Of course, there's a difference between Broadway and Radiohead, but one imagines that these two are big fans of the band, if they're taking part in something called "Radiohead: Obsessed." So, you know, it could be good, and if it isn't, at least it's interesting, and also only one night.
(Via Consequence of Sound)