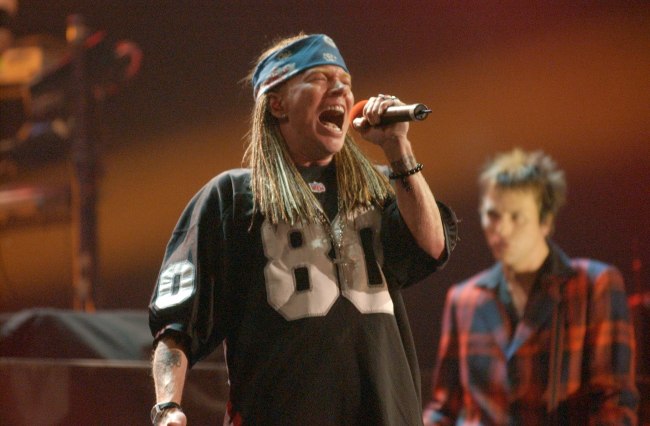 Mike Patton and Axl Rose have been connected since long before the "greatest singer of all-time" debate (#TeamAdamDuritz). In his new book Rock Star Babylon: Outrageous Rumors, Legends, and Raucous True Tales of Rock and Roll Icons, author Jon Holmes recounts the time the Faith No More vocalist, who once rolled his own poop into a hairdryer so the next person to use it would get "hot sh*t in their face," took a dump in Axl Rose's orange juice.
I've never been more excited to read a book.
"[Mike] Patton once pissed all over Axl Rose's cue cards while Guns N' Roses were onstage and Axl was using them to shout his way through 'Sweet Child o' Mine.' He also had a sh*t in an orange juice carton, resealed it, and put it back in Axl Rose's personal drinks vending machine." (Via Ultimate Classic Rock)
Why? Because, recounts Patton, "ain't that rock 'n' roll?" If you had the chance to poop in Axl's juice, you'd probably do it, too. Sounds like we have a topic for the next Uproxx Doc.
(Via Ultimate Classic Rock)