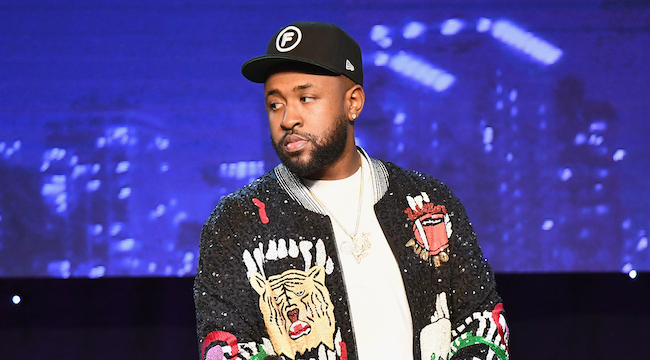 Mike Will Made-It has revealed the tracklist to his star-studded soundtrack for the upcoming sequel to Creed, declaring it to feature "rare collabs, loud mixes, new flows, fresh melodies, and new frequencies." The soundtrack will feature ASAP Mob, J. Cole, Kendrick Lamar, Nicki Minaj, Pharrell, Vince Staples, and more.
Mike Will collaborated on the project with Creed II composer Lugwig Göransson, along with music supervisors Jen Malone and Fam Rothstein. Göransson became a widely recognized producer in his own right this summer after his work on the Marvel fantasy juggernaut Black Panther, as well as his work with Donald Glover, aka Childish Gambino, on "This Is America," "Feels Like Summer," and Atlanta.
In a press release for the move, Mike Will said:
There was a time where movie soundtracks had people just as excited as an artist's album, and that's the feeling I was going for when creating this project alongside Ludwig Göransson and Fam Rothstein. After people hear the music, I want them to say movie soundtracks are back. I approached the music by first watching Creed II and then creating a playlist of songs people could work out to, chill to, vibe to or to get them through any struggle which matched specific scenes in the movie. It's important to show the new generation that soundtracks can be just as exciting as traditional albums if put in the hands of the right curator.
Creed II is scheduled to be released in the United States on November 21, 2018.