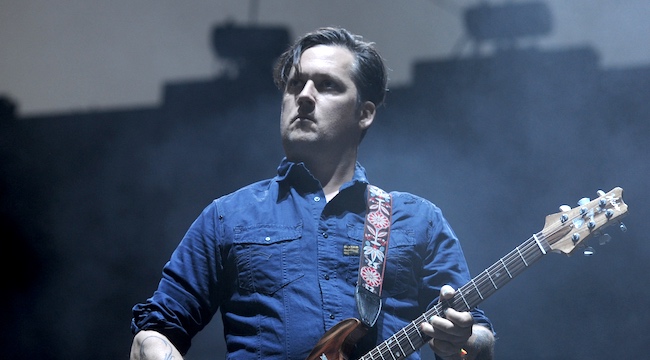 Last summer, Modest Mouse frontman Isaac Brock got into a car accident in Portland, Oregon, and at the time, it was determined that he exhibited no signs of intoxication, and he was cited for careless driving and has paid the $435 fine. Now, though, he might be out a much more significant chunk of change, as he's being sued by city employee Cassidy Kane, whose City of Portland Parks truck was the vehicle Brock hit.
It turns out that Kane didn't emerge from the accident unscathed, as the Associated Press reports that the incident "caused herniated disks in her spine and did other tissue and muscle damage that continues to cause her pain and numbness in her extremities," and that she will need steroid injections and possibly surgery. Kane is asking for damages of more than $865,000.
OregonLive previously noted that after crossing the Morrison Bridge and failing to stop as he approached traffic at Southeast Grand Avenue, Brock "hit the rear of a City of Portland Parks pick-up truck, which hit a Subaru, which hit another Subaru, which likely hit a fifth car that left the scene (perhaps not knowing it had been tapped)." Brock was apparently suffering from sleep-deprivation, making this a long drive for someone who's asleep at the wheel.