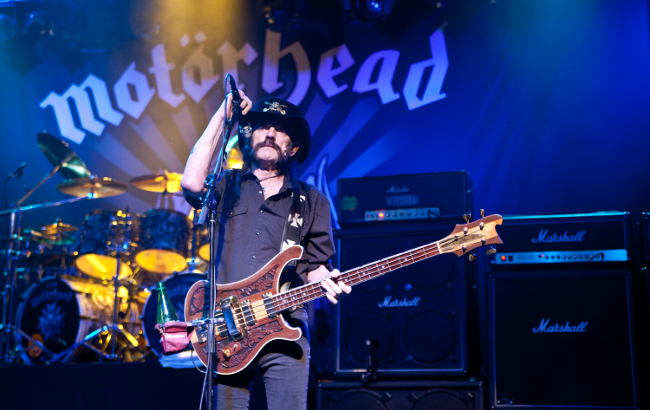 Motörhead frontman Lemmy Kilmister died on Dec. 28 at the age of 70, dealing a huge blow to fans of hard rock everywhere. While it was reported that the singer was battling an aggressive form of cancer, that was just about all we knew. However, TMZ acquired Kilmister's death certificate and found that Lemmy died due to prostate cancer and congestive heart failure. So just in case you needed another data point to add into this becoming the year of #FuckCancer, there's a massive one.
Lemmy had spent the last few years cutting back on his infamous vices (well, at least drinking something different), in order to be a bit healthier. But given the outsized nature of his habits, many of the tributes have centered around his old ways. His favorite bar held a service for him. There's this petition to rename a "Jack and Coke" a "Lemmy." And, of course, this tribute batch of whiskey from Jack Daniel's themselves.
But not all of the tributes to Lemmy centered around alcohol. Dave Grohl got a tattoo to honor the rock icon and delivered a eulogy for him. WWE superstar Triple H also said some kind words. Metalhead nerds created a GTA V mod that let you play as Lemmy. And obviously there were scores of famous folks tweeting.
(Via TMZ)