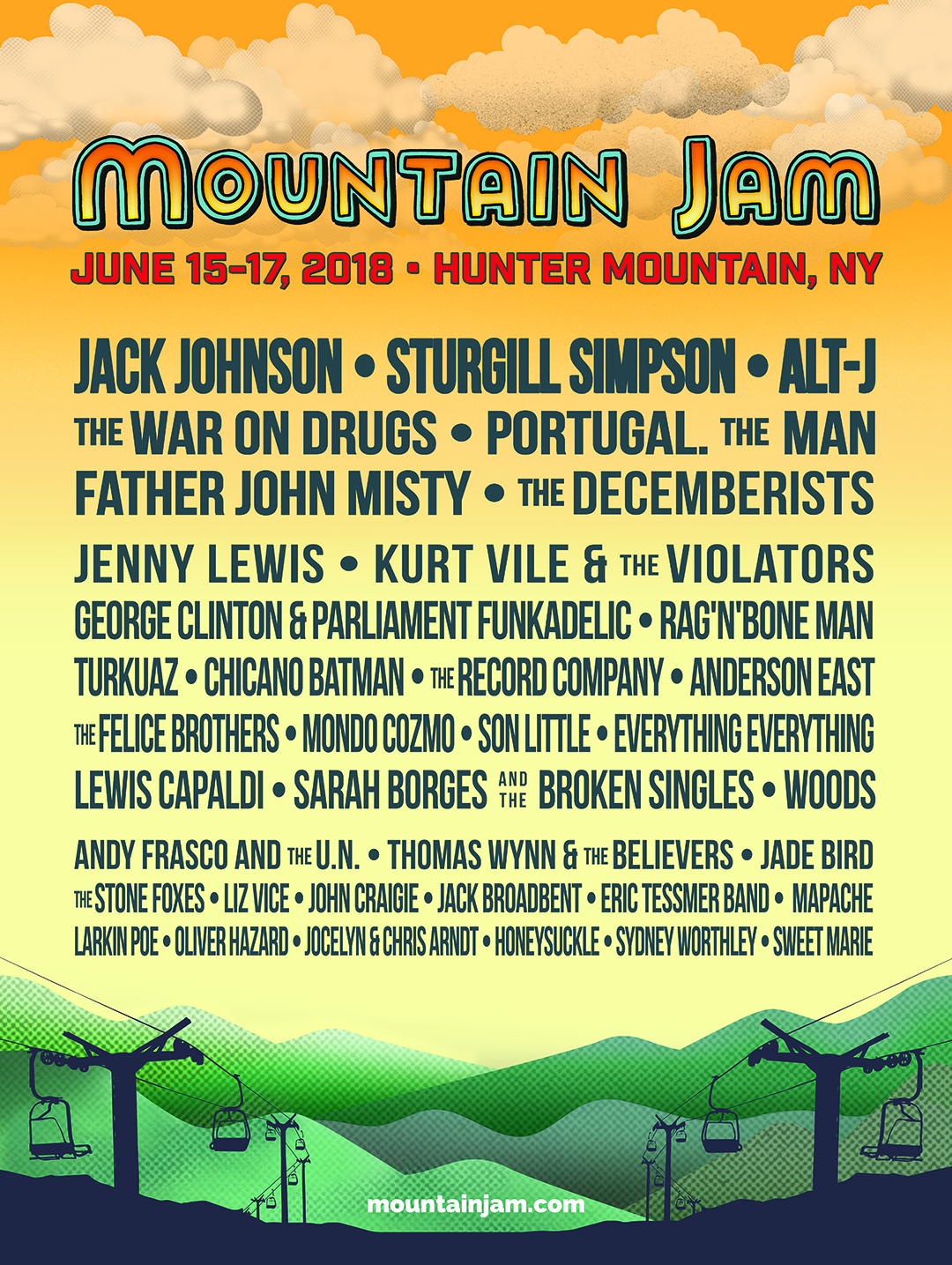 Located at the idyllic Hunter Mountain, which is just 130 miles north of New York City, the fourteenth annual Mountain Jam festival has announced the lineup for its 2018 installment, featuring headliners Jack Johnson, Sturgill Simpson, and Alt-J. With the non-stop festival lineup announcements, the Mountain Jam roster is a bit of fresh air, one of the few that exist outside the pack of what seems to be a dying breed.
Where the festival has usually emphasized jam bands in the past, the 2018 lineup is notably genre-spanning, and will also feature appearances from the War On Drugs, Father John Misty, The Decemberists, Jenny Lewis, George Clinton, Kurt Vile & The Violators, Woods and Everything Everything. Check out the full interactive lineup on the festival's site.
This year, in addition to the music, the festival will also host yoga events throughout the weekend, and attendees can stop by the Awareness Village to get more information on several not-for-profit organizations. Fans will also be able to view the festival from above on the Sky Ride, which will offer a scenic view of the Catskill Mountains on their way up the mountain toward North America's longest and highest zipline(!).
Mountain Jam will descend upon Hunter Mountain 6/15-17. Pick up tickets here.