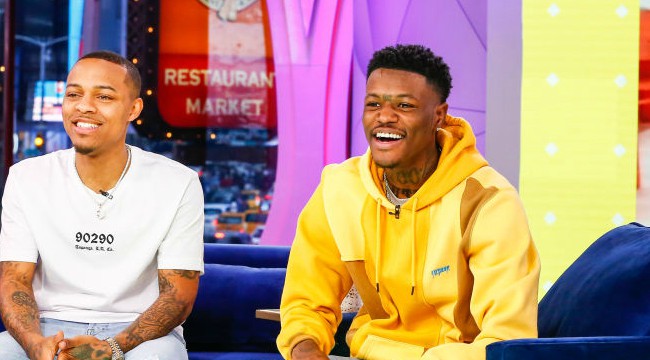 Update: According to an interview between Billboard and MTV President Chris McCarthy, TRL is not going off the air, despite earlier reports from TMZ saying contrary. In fact, McCarthy says the network is planning on expanding TRL to be three daily programs, launching one in the morning and late at night as well.
The second time apparently wasn't a charm for MTV's reboot of their popular music video show TRL, as outlets are reporting that they have canceled the show for the second time. TMZ first broke the news, saying that employees were notified by email this week that the show will be ending again. TRL was relaunched with a new look, format, and hosts in October and was on hiatus since February. Of course, these plans have changed with this news.
The legacy of TRL, which began in 1998, was a music video countdown show that brought together elements from talk shows and allowed the fans to vote on which videos would live on within their countdown. It was an original approach for the show's initial 10-year run. However, the reboot proved disastrous from the outset.

The hosts, which included comedian DC Young Fly, didn't quite connect with audiences and the format was criticized for being a bunch of viral moments and not much else. It was clear quickly that the advent of the internet had engulfed what was once a novel idea, as even MTV had gone away from actually airing music videos in the nine years since the original show ended and the reboot began. TMZ reported that the network still plans to have TRL aftershows, one of which will air after their much-anticipated relaunch of Jersey Shore, ironically.