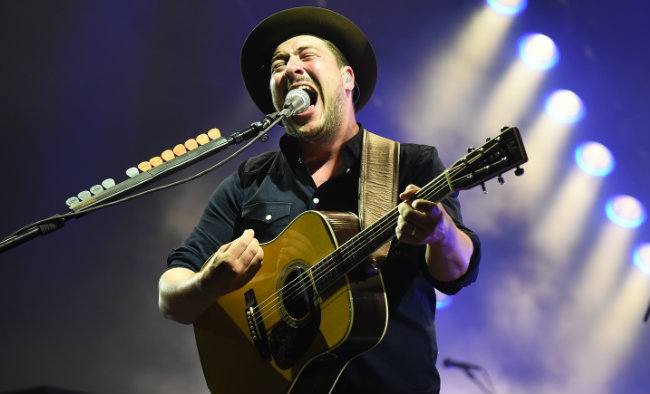 Getty Image
After the passing of North Carolina's HB2 that many find to be discriminatory to the LGBT community, several musicians have let it be known, with their words and their actions, that they do not approve of this law. Bruce Springsteen and Ringo Starr have both cancelled gigs they had lined up in North Carolina. Against Me!, led by the transgender Laura Jane Grace, will keep their date in North Carolina as a form of protest. Now, Mumford and Sons have joined the litany of musicians who are protesting this law, but they are taking a different tack in terms of how they are handling it.
Mumford and Sons has a show in Charlotte on Thursday, and they will be honoring that concert date. The band made the following statement on their Facebook:
"As a band that relishes welcoming everyone to our shows and promoting tolerance, we do want to take a stand with the people of North Carolina who this week are shouting loudly against intolerance, fear and discrimination. Over the years we've looked for ways to contribute to the vitality of local communities and, in that spirit, we're now creating a charitable fund to support those who have made it their mission to pursue love and justice. We will be donating all of our profits from this show to this new fund. And we will start by making a donation from it to a local LGBTQ organisation."
Perhaps more than any major artist so far, Mumford and Sons have managed to thread the needle of how to handle this thorny situation. They aren't disappointing their fans, many of which presumably are also against this new law, but they still get their point across, and get to protest the law. Maybe this will become the de rigueur way musicians handle North Carolina for as long as this remains an issue. Hopefully it won't be one for much longer.
Read the whole post from the band below:
(via NME)