On 2015's Wilder Mind, Mumford & Sons abandoned the acoustic folk sound that made them famous in favor of a more electric-oriented rock direction. The band recently announced their upcoming fourth album, Delta, and have made it clear that the record will feature a return to their signature aesthetic, which they've proven on their anthemic new single "Guiding Light." The band were musical guests on The Tonight Show last night, and they played the song on TV for the first time, with some help from The Roots. Marcus Mumford also sat down for a brief chat with Jimmy Fallon, talking about the album and the time he got to perform with Bruce Springsteen.
Mumford recently said that the song was a challenging one to get right, saying, "It was a bit of a beast to try and get on record. It was hard work. We kind of tried it in loads of different ways. […] This one took a while. We wrote it like a year ago, but it's taken a while to just get it to that point and now we're happy with it."
Winston Marshall also said about Delta more broadly, "I think at the beginning [of recording the album] we kind of fell back in love with the old instruments we didn't play on Wilder Mind, like the acoustic stuff and the more folky instruments, but [we were] conscious [about] how we can make these instruments sound not like these instruments, which opened up a whole new world for us."
Watch the Tonight Show clips above, and in case you missed it, here's the Delta artwork: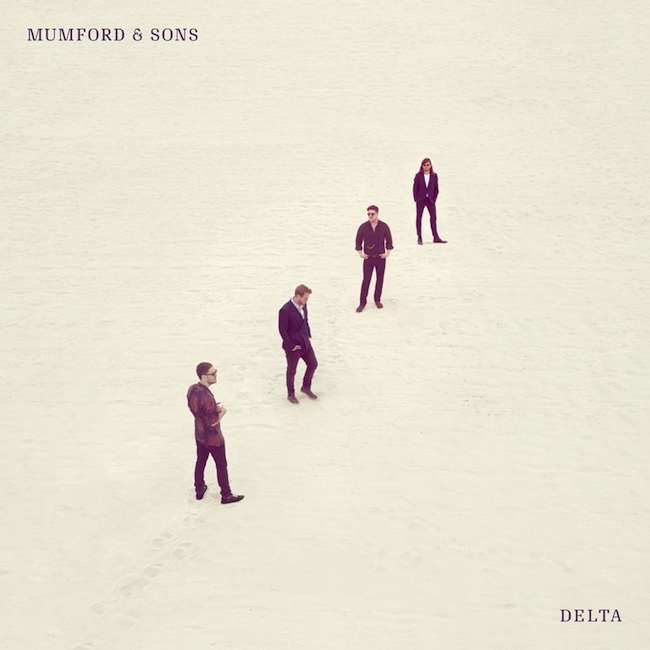 Delta is out 11/16 via Gentlemen of the Road/Glassnote Records. Pre-order it here.