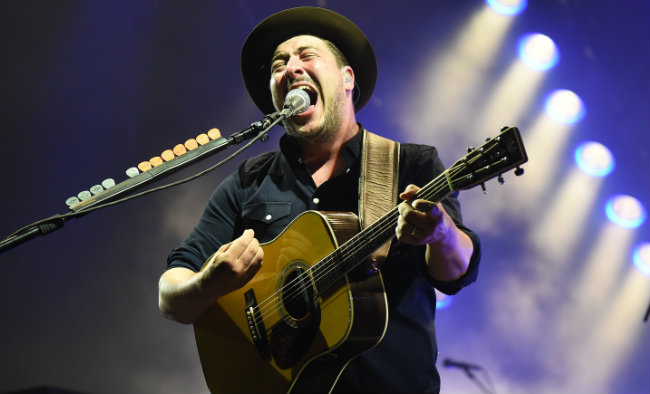 When Uproxx spoke with Mumford & Sons earlier this month, they were rehearsing for their new stage show, something the band wasn't known to do but found necessary considering the ambitious nature of their tour. And that tour kicked off on Friday in Dublin, with the band performing in the center of the arena with an audience surrounding them. While reports of the show seemed to say things went well, it turns out that maybe the stage show is a little too ambitious to service the tour dates they currently have scheduled as they were originally intended.
In a social media post, the band announced that it would need to postpone four of the scheduled tour stops on their current UK tour due to "due to unforeseen technical and logistical challenges." In the message, the band notes how much they try to avoid such situations, but have no other choice in the circumstance. "As you may know, the Delta Tour is by far the most ambitious show we've put together and we have had to free up some space in the schedule to be able to execute it, given some obstacles that have come up in production," the band wrote.
As expected, fans have lashed out at the band over social media, with some complaining about having scheduled travel for these performances. Regardless, the performances in Liverpool, Cardiff, Sheffield, and Manchester have been postponed, with ticket holders given the option of refunds or using them for the new dates when they are revealed. Mumford & Sons' new album, Delta, is out now.