Recently, while watching Netflix's new series, The Get Down, about the rise of hip-hop in the Bronx in the late '70s, I got to thinking. And no, the show did not get me thinking about setting out on a rap career of my own. I feel like that ship might have sailed. Actually, that ship never really made it out of the harbor. No, it got me thinking a similar thought I had when Vinyl, HBO's ill-fated attempt to dramatize the New York City music scene in the mid-'70s, premiered earlier this year and I watched all of two episodes before moving on with my life.
What's an era and location in music history that I'd like to see be made into a television show? Sure it's a hit-or-miss endeavor, but the television drama based within historical events and including historical figures is an interesting proposition. I'd argue that some of the highlights of Boardwalk Empire were the inclusion of historical figures of the day appearing in episodes and interacting with fictional characters. It didn't work all that well with Vinyl, but to be fair, not much worked well with Vinyl. It needs to be done correctly and handled just so.
But back to this idea of picking an era for a television show, there are so many options to choose from. Here's some the Uproxx Music staff would most like to see.
New Orleans In The Early '60s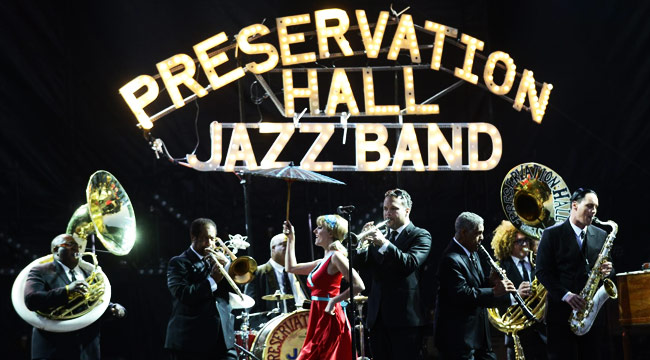 The center of the story would be the birth of Preservation Hall, the famous jazz hall in the French Quarter. It's crazy to think about it now, but in the early 1960's, jazz wasn't as prevalent in New Orleans as it is today. The Hall became a refuge of sorts for the city's jazz musicians, especially once it was taken over by the Jaffes, a young couple from Pennsylvania, in 1961. The show would pick up when the Jaffes visited the city while on their honeymoon and learned about the low-key jazz shows happening at Associated Artists, the art gallery that occupied the building before it became Preservation Hall. The sweat, the humidity, the racial tensions and upheaval, the screeching sounds of Louis Armstrong's trumpet — it would all be there, told through the story of the jazz hall in the nondescript building on St. Peter's Street. — Ryan O'Connell
The Career Arc of Warrant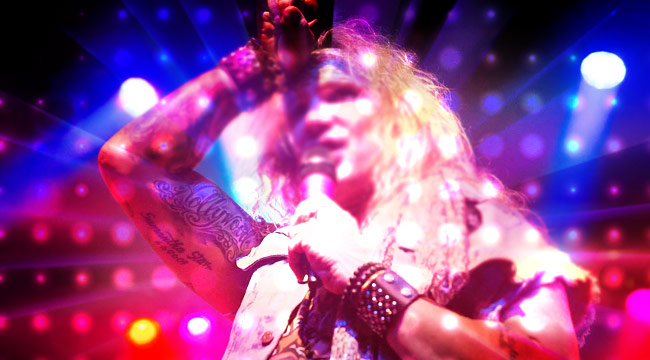 The rise and fall of glam metal, from RATT and early Motley Crue to the decimation of the genre when "Smells Like Teen Spirit" was released in 1991. The specific focus would be on Warrant, from their beginnings in 1984 and their many line-up changes, their rise after getting a song on the Bill and Ted's Excellent Adventure soundtrack, to their tours opening for the likes of Poison, Motley Crue, and Cinderella. It will take a wider look at the sex, drugs, and misogyny of the era, go through lead singer's rocky relationship with Bobbi Brown, hit its peak with "Cherry Pie," and end on the death of glam metal, the failed attempts to resurrect the band (including the tangential struggles of Great White and The Station nightclub fire). The series' tragic finale closes with Jani Lane's late career struggles and death from acute alcohol poisoning, signaling the last gasps of the genre. — Dustin Rowles
Late '70s/Early '80s Comedy Music

The year is 1979. Dr. Demento is at the end of his rope. Comedy music is dead. He can't find an artist that connects with the audience, or that makes him remember why he fell in love with the genre in the first place. Then, when all hope seems lost, he gets a record in the mail. Having nothing to lose, he puts it on. The song is "My Bologna." The artist is "Weird" Al Yankovic. Nothing would ever be the same. This show chronicles how "Weird" Al Yankovic revolutionized comedy music, and taught Dr. Demento how to love again. We'll see Yankovic struggle to recapture the magic of "My Bologna," before cracking the code and coming up with "Another One Rides the Bus." The first season will culminate with Yankovic's appearance on The Tomorrow Show hosted by Tom Snyder in 1981. Needless to say, it's a heavy drama. Also, some naysayers will tell you that Yankovic's first song played on Dr. Demento's show was "Belvedere Cruising," which was played in 1976 when Yankovic was 16. This is what we call dramatic license. Deal with it. — Chris Morgan
The Ringtone Rap Era

The mid-2000s era when making rap music designed for ringtones was a real and profitable business move. Fifteen seconds of catchiness was all that was needed for a song to blow up. Needless to say, Soulja Boy will be starring in it. There will be flip phones. The word "lit" hasn't been invented yet, but even so, this show would be that. — Ryan Alfieri
Imagine a Gossip Girl-style narrative taking you through the rise and fall of Emo. Or a a facetious play on Garden State and the idea that people knew everything but knew nothing at the same time. Whatever the style, I'd love to see this era get its due. Enough time has passed that emo kids are now in their 30s, with real jobs; they're married, and they're having kids. They throw on albums on like The Black Parade and think about a time when stuff wasn't even that great, and they are nostalgic anyway. What better way to capture that energy than to convert it into an angsty teen drama? The soundtrack alone would sell through the roof. — Martin Rickman
Early 2000's Garage Rock Scene in NYC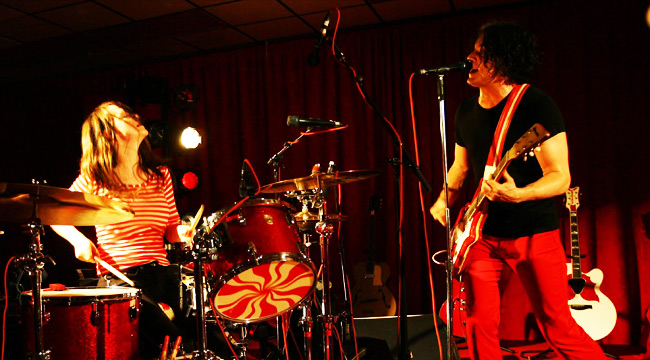 The early 2000's were a huge time for the garage rock scene with The White Stripes, Strokes, and Hives all getting mainstream attention. Most of the bands coming up in New York around that time were all trying to create the next "Last Nite" but sadly never caught anyone's attention. This show would be somewhat of a comedy-drama set in New York following a young struggling band try to become the next Strokes, just like everyone else. — James Sullivan
Yéyé Girls In 1960s France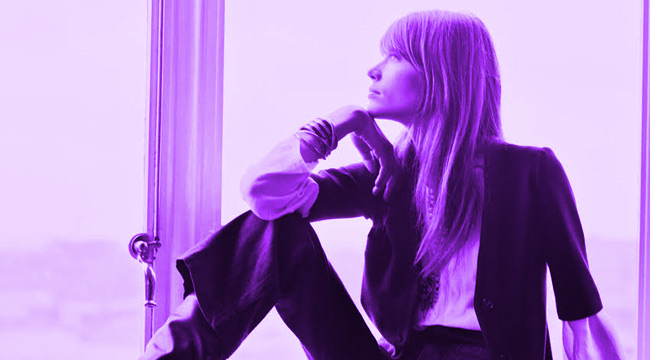 I'd love to see a show that's centered around the young ingenues who were part of the '60s French "yéyé" movement. These singers, like France Gall, Sylvie Vartan, Brigitte Bardot and Francoise Hardy were heavily influenced by the early, feel-good upbeat songs of the Beatles but often incorporated sultry elements of jazz. They were precocious but youthful. Many of them went onto lead decades-long careers as actresses, fashion models and artists. Surely behind the scenes there were love affairs, creepy men trying to exploit them (Serge Gainsbourg), a desire to be independent and successful during the dawn of feminism, and other coming-of-age drama that would seem all the more interesting against the backdrop of France and the overall increasingly global musical landscape as technology improved. Not to mention the outfits would be amazing.
– Sarah Ravits
The "Nashville Sound" & Countrypolitan Era

Most people who watch music-related TV shows are familiar with the popularity of Nashville, a series that tackled this modern age of country music. The show's success almost singlehandedly revitalized tourism in the Athens of The South–word to Connie Britton, forever Coach's Wife in our full hearts. But a lot of people are still in the dark about the origins of country music and the role that Nashville recording studios and the popularity of the longest-running live radio show in the world–The Grand Ole Opry — had to do with the birth of that genre. The "Nashville Sound" (also referred to as Countrypolitan) favored orchestral arrangements and smoother, richer ballads. At the time country purists considered it to "poppy" and later on outlaw country would replace its sweetness. But the era also helped buoy the success of female artists like Loretta Lynn and Dolly Parton in a time when the industry was still extremely unwelcoming to women. (As if that still isn't the case). I'm envisioning a very Nashville-esque take on this older, more historical era with plenty of period costumes, studio session trysts, and of course, renditions of old classic country songs.
– Caitlin White
'70s American Power Pop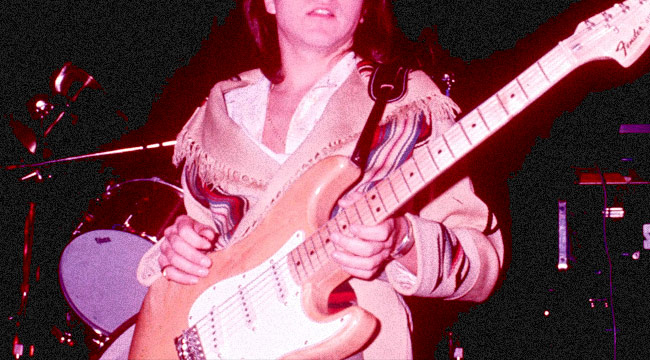 The '70s were filled with genius-level — or at least catchy-as-hell — acts inspired by The Beatles and other '60s heroes, bands who tried their best to match their idols while often laboring in obscurity in cities far removed from the center of the music industry. For every Cheap Trick or Raspberries that managed to break through, there were countless acts like Shoes, The Scruffs, The Beat, Artful Dodger, etc. that never broke out, despite producing hook-laden pop music that practically dared listeners not to sing a long. A show I'd watch: A reporter tries to piece together what happened to a doomed, Big Star-like band that's since developed a cult following. As the investigation proceeds, it becomes clear that the band's story has mysteries deeper than the fickleness of the '70s record-buying public. (What, exactly, I don't know. Err… I mean, I know exactly where this story goes. Give me a development idea if you want to find out.)
– Keith Phipps
Billy Joel's Rockin World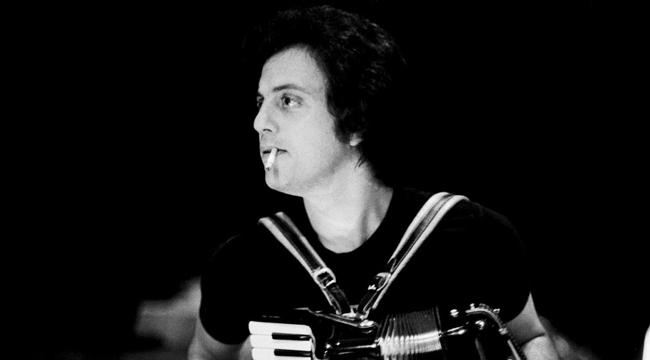 Done in the style of Mother Goose's Rock N' Rhyme, this journey through Billy Joel's songbook (led by Joel as his magical drifter character from the "You're Only Human" video) would take us into the lives of all of the characters that Billy introduced to us in his songs and videos. Navy Davey, Viktor the clown from "Leningrad," Brenda and Eddie from "Scenes From An Italian Restaurant," the gang down at Mr. Cacciatore's down on Sullivan Street (across from the medical center), Christie Brinkley, and the sad fisherman in "Downeaster Alexa" — what have they all been up to? How do their lives intersect? This would all culminate in a journey toward Madison Square Garden down the river of dreams upon a raft made out of Allentown steel that was forged in the fires of the "We Didn't Start The Fire" video. Once there, the elder and ever-wistful Billy from the "Longest Time" video would appear to fight modern-day Billy to see which one will get to take the stage and reap the reward of charging $200 to hear classic pop songs sung absent their high notes.
– Jason Tabrys