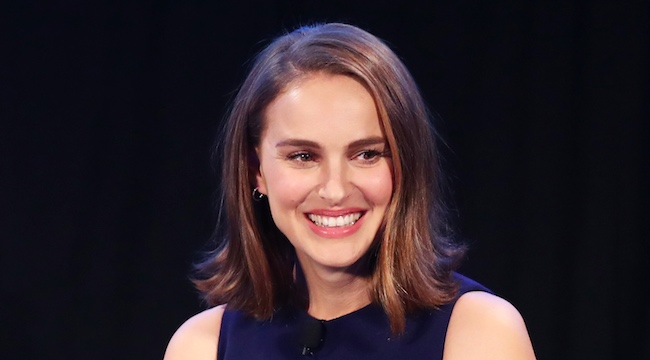 Sia's music has found itself a consistent home on the charts, and now it's time to see how it will fare in the movie theaters. She's written all new music for a movie musical called Von Lux, which, according to its log line, "follows the rise of 'Celeste' from the ashes of a major national tragedy to pop superstardom. The film spans 15 years and traces important cultural moments through the singer's eye, starting in 1999 and ending in the present day."
So who are the people tasked with bringing Sia's songs to life on the screen? Originally, Rooney Mara and Jude Law were attached to the movie, but Mara left the project. Now, it's been revealed that Natalie Portman will take over the lead role.
The question now is: How equipped is Portman to sing Sia songs in a movie? Well, she knows how to rap, as that one Saturday Night Live sketch proves, and although it's not quite as well documented, she's also done some singing in her day. She was in an "environmental singing group" as a nine-year-old, she's capable of singing in Hebrew, and she's even performed with Sia herself before, singing backup along with Jimmy Fallon and The Roots for a rendition of "Iko Iko" in 2016. So at the very least, it seems like she at least has some context to build off of.