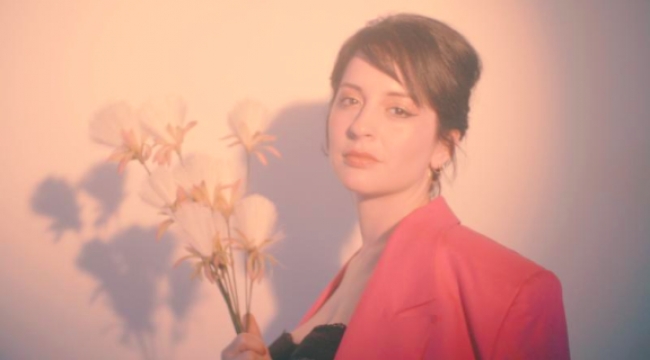 Nedelle Torrisi's synthpop songs are electric and enigmatic, lovelorn and warm. They carry undeniable undertones of 90's R&B that can be credited to her formal jazz training in college, seamlessly paired with with airy 80's synths. The unique combination makes for a scintillating sound that shines through even brighter on "Bad Dream," Torrisi's summery new release. "Bad Dream" comes off of her forthcoming solo album, Only For You, which is set to be dropped May 18 via Frenchkiss Records.
"If you've ever woken up from a bad dream in a cold sweat next to a warm body — this song's for you," Torrissi said about the track, which is enveloped in sweetly soft yet sturdy sentiments. "Sometimes it feels so bad," she sings, in a wired pitch that feels a bit like a fretful plea, but then it melts into a calm resolution that rests in the assuredness of protection: "You're saying it's a bad dream." The song's bridge intensifies as Torrissi croons a vulnerable profession: "Wake up with the tears rolling down my cheeks / That's why I need you next to me."
You can listen to "Bad Dream" here. Be sure to keep your eyes out for Only For You next month.