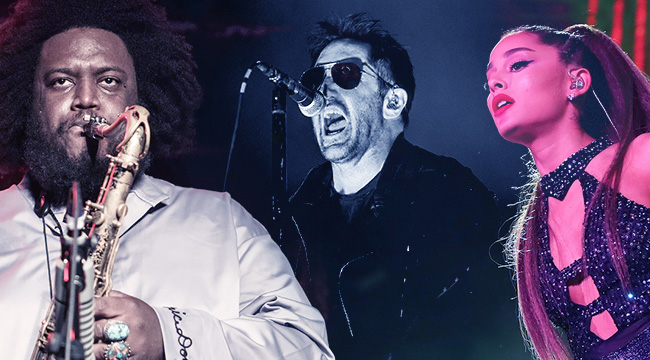 Keeping up with new music can be exhausting, even impossible. From the weekly album releases to standalone singles dropping on a daily basis, the amount of music is so vast it's easy for something to slip through the cracks. Even following along with the Uproxx recommendations on daily basis can be a lot to ask, so every Monday we're offering up this rundown of the best music released in the last week.
This week, Nine Inch Nails complete a short album trilogy, Kamasi Washington continues to be the face of jazz's flirtation with the mainstream, and Paul McCartney offers up some of his best music of the century. Yeah, it was a pretty good week for music. Check out the highlights below.
Nine Inch Nails — Bad Witch
Wrapping up their mini-album trilogy, Bad Witch concludes a particularly fertile moment in Nine Inch Nails' history.In his RX review of the record, Uproxx's Corbin Reiff wrote that "Bad Witch shows an artist who, while pessimistic in his macro views, remains refreshingly curious and forward-thinking in his creative pursuits." For someone as deep into his career as Trent Reznor, this is the highest compliment.
Teyana Taylor — Keep That Same Energy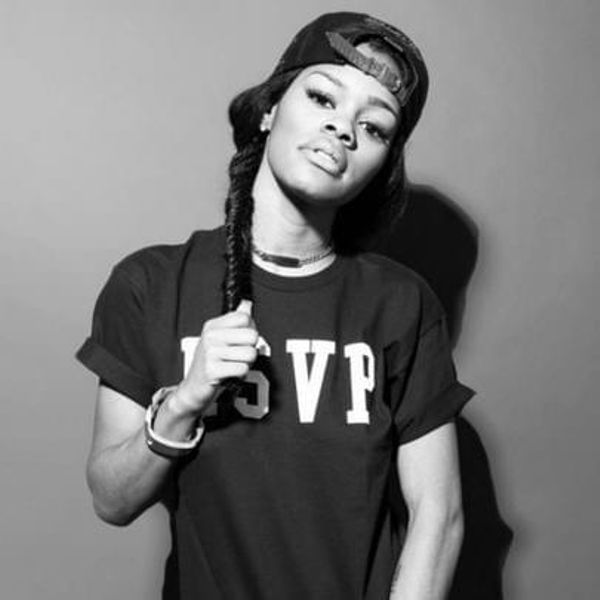 It felt like we'd never reach this point, but the Kanye West epic release cycle has reached its conclusion. And in true Hollow Men fashion, he's saved his least anticipated offering for last, with the sophomore offering from Teyana Taylor. But maybe the lack of a household name on the mic gave Yeezy the opportunity to work with more creative freedom. Regardless, Kanye was reportedly still working on the record while on route to its debut, meaning that Ye (along with the rest of us) is deserving of a break following this unveiling.
Dawes — Passwords
As part of the Laurel Canyon revival, Dawes has quietly made a successful career on straight-ahead songwriting and breezy rock compositions. Their latest, Passwords, doesn't seek to reinvent the wheel, instead furthering on their folky journey to grapple with the modern times they live in.
Kamasi Washington — Heaven And Earth
There might not be a bigger rising star in the jazz world than Kamasi Washington. And on his latest epic musical run, Washington does not hold back the grandeur of his vision. Most of the songs run nearly ten minutes, which is just the amount of time it takes for his saxophone playing and bandleading to unveil its majesty. The result is an artist becoming a master of his craft right before our very eyes.
Paul McCartney — "I Don't Know"
With the announcement of his new album, Egypt Station, rock's greatest living composer offered up a pair of new songs as a sampling. Both are strong and depend on personal preference, but for my money I'll take the earworm ballad, "I Don't Know." Macca sounds youthful in terms of the inspired composition, but weary in his vocals, combining his best attributes at this point in his career for a song that doesn't stand far from his very best.
Ariana Grande — "The Light Is Coming" Feat. Nicki Minaj
Ariana Grande and Nicki Minaj are both readying big album releases for the summer. This collaboration came with the announcement of Grande's Sweetener collection (though Grande recently showed up on Minaj's "Bed"), and as our own Derrick Rossignol describes it, it's "an upbeat and boppy track, a far cry from the overt emotion of the ballad "No Tears Left To Cry." The summer of Grande and Minaj has truly arrived.
Tomberlin — "Seventeen"
The songs devoted to a teenage number are vast, making up some of the best tracks of all time (Big Star, Youth Lagoon, and Tegan & Sara all come to mind). With "Seventeen," rising young songwriter Tomberlin makes her own claim to the pantheon of greats within the form, cementing her status as an artist to watch going forward.
Florence + The Machine — "Big God"
In our first tastes of new music from Florence + The Machine, we've seen both radio-ready fare and introspective ballads. On "Big God," Flo walks the tightrope between the two, opening with a spare and moody aesthetic before the song erupts into grandeur. Florence Welch is a woman of many hats, but maybe her best sound is when she wears them all at once.
Wet — "You're Not Wrong"
The advance singles from Wet's sophomore album have made it one of the most anticipated albums of the year. On their latest, they enlist pop music's go-to collaborator, Rostam, for a surprisingly upbeat romp. Wet's versatility has been the biggest surprise of this cycle, and they continue that streak here.
Wild Pink — "Jewels Drossed In The Runoff"
If you aren't familiar with Brooklyn rockers Wild Pink yet, that all figures to change once they release their new album next month. Their singles have been a refreshing brand of '70s and '80s-inspired rock, like a less-jammy War On Drugs. "Jewels Drossed In The Runoff" continues that trend, showing another shade of what the band does well.