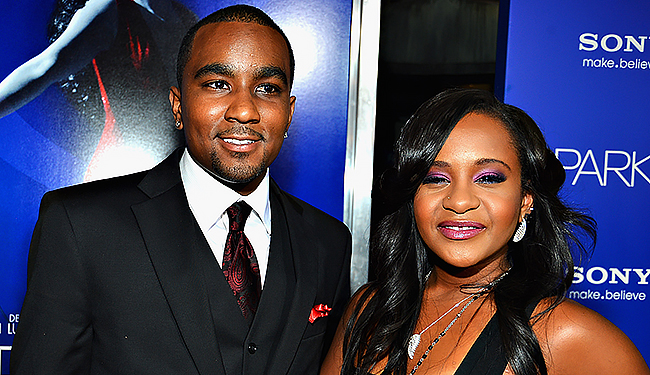 Nick Gordon was found guilty in the wrongful death of Bobbi Kristina Brown, the daughter of the late Whitney Houston and famed singer Bobby Brown. Gordon did not appear in a scheduled court appearance on Friday morning, which ultimately led to a judge finding him "legally responsible" for Brown's death, according to a report by Atlanta's News 11.
Friday's court appearance was the second missed court date by Gordon. According to the presiding judge, "anything alleged by the plaintiff is admitted through omission," meaning Brown's family win their lawsuit in which they sought $50 million in damages. A jury will determine the actual amount to be awarded at a later date.
Brown's family filed their suit against Gordon, Bobbi Kristina's ex-boyfriend, in August 2015. In January of 2015, Brown was found unresponsive in a bathtub in her home and slipped into a coma before she eventually passed away months later last August. A powerful mix of drugs were found in her system in a later autopsy with a medical examiner ruling her death did not occur by natural causes.
Gordon was considered a suspect almost immediately after Brown's death, both by authorities and the victim's family. He has made few public statements regarding the incident except for appearances on Dr. Phil in which he denied having any involvement.
Outside of the court, R. David Ware, a lawyer for Brown's conservator, called the judge's ruling a final step in "a long journey for justice for Bobbi Kristina Brown."
(Via Atlanta's News 11)