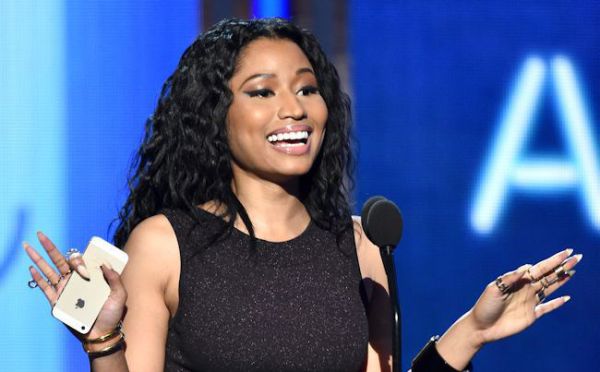 Getty Image
Back in September, it was announced that ABC Family, which is changing its name to the banal "Freeform" in January, was developing a show based on the life of superstar rapper and noted former American Idol judge Nicki Minaj. There hasn't been a lot of news since then, because that's how TV production works, but we've finally gotten some news, as on Friday the cast for the show was named.
Minaj posted an Instagram featuring a press release about the show, which will be called, simply enough, Nicki. Selita Ebanks will play Nicki's mother Grace, Wesley Jonathan will play Nicki's father Vincent, and the implausibly and delightfully-named McCarrie McCausland will play Nicki's brother Jaylen. Oh, also EGOT winner Whoopi Goldberg will guest star as Nicki's neighbor Miss Martha.
However, the real question, of course, is who is playing Nicki herself? The answer is; Ariana Neal. Now, Ms. Neal is not a big name. She doesn't even have her own Wikipedia page as of this writing. You may have seen her, though, in the films Fruitvale Station or Get Hard. Also, she played "Young Lisa" in that TLC made-for-TV movie. That has to be Lisa "Left Eye" Lopes, right? So, she's played a musician before.
Minaj is happy, saying in another Instagram that, "I literally cried watching her taped audition." The show, if it makes it to air, is expected to debut in 2016. Check it out, Nicki Minaj/Whoopi Goldberg fans!
(Via Pitchfork)