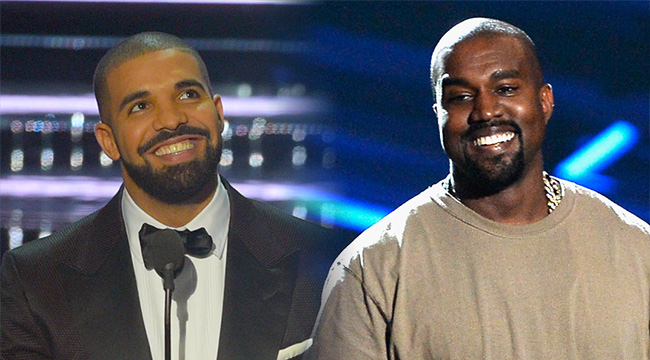 Over the weekend, it was revealed that Kanye West had credits on Drake's "Two Birds, One Stone," which included a diss to G.O.O.D. Music Pusha T, a a MC who was once Drake's idol. It also included some bars directed at Kid Cudi that many felt were disrespectful for making light of Cudi's current health issues. Seeing as how Kanye made amends with Cudi in September and then dedicated "Father Stretch My Hands" to his "brother" at his Saint Pablo show last week, it was a bit of a shocker to see Kanye credited on Drake's diss. But there's a perfectly good reason for that, says "Two Birds" co-producer Noah "40" Shebib.
Drake's day one partner spoke with Genius and explained just how Kanye's name ended up in the song's credits. In short, it's all about the drums.
"Me and Kanye produced the track," 40 explained. "I made it from some drums he had given me. Not quite the elaborate story the world is looking for."
And that's basically it. "Two Birds, One Stone" uses some drums Kanye West gave 40, probably for a beat that would've been on Kanye and Drake's collaborative album. And just like that, Jadakiss' 'in reality, you're just a worker and your boss is my man" is relevant again.
Update: A source close to the situation points out that just because Kanye's name appears as one of the song's writers doesn't mean he actually contributed lines to Drake's rhymes. "When someone contributes to a song as a producer/musician they are considered a writer, as he is alongside Noah Shebib and the other musicians on the song," the source says.
(Via Genius)