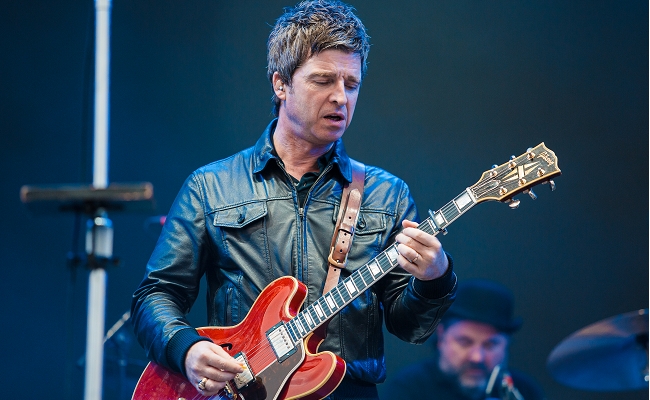 As both a musician who has played massive English arenas and a Manchester native, you can count on Oasis' Noel Gallagher to have some very strong opinions about the recent bombing in that city at an Ariana Grande concert. During an interview with Radio X, the typically forthcoming Gallagher was near speechless when asked about the attack that left 22 dead and many more injured.
"I'm saying that there are no words but there are words," the rocker said. "But unfortunately, you can't broadcast those words."
The attack seemed to weigh heavy on Gallagher for several reasons, including having played the same hometown arena and the age of the victims.
"Having played that arena and all that and stood in that foyer, and being from Manchester," he said. "It dawns on you that it's aimed at young music fans."
Gallagher — whose music was recently used as a sign of perseverance by a crowd at a vigil for the victims of the bombing — said that he knows the arena and Manchester will soldier on, but that he feels for Grande.
"But I suppose Manchester Arena will open again and, yeah, you have to keep going," he said. "I mean I don't know what Ariana Grande is gonna do. I couldn't imagine that."
Grande, for her part, has cancelled some upcoming tour dates. But she promises to return shortly.