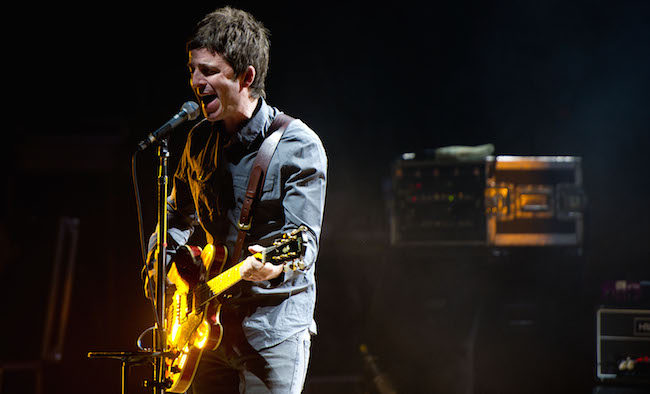 Noel Gallagher is pure entertainment when it comes to his interviews. His musical output is up for debate, but as a quote? Good lord, this man is unstoppable.
Noel's reliable wit and pro wrestler style boasting were on display in a recent chat with Australia's Music Feeds. After noting that he doesn't think about Oasis anymore ("No, I'm not there anymore, and I've not been there for nine years now."), the interviewer pointed to the stadium-touring success of Guns N' Roses' recent reunion run and asked if that scenario is tempting at all for Noel to consider reforming the Britpop giants.
"Well, if Axl Rose or Slash or any of those guys were as good as me, they wouldn't f*ckin' be in Guns N' Roses," quipped Noel.
He expanded on those thoughts and his disinterest in the "undignified" position of being an aging stadium rocker.
Well I've conquered the world enough, I've got enough money. In fact I've got too much f*ckin' money. Do you want some? I'll send you some. How much do you want? I don't need any more glory, I don't need to be a stadium rocker anymore, I did it when I was in my 20s and 30s and 40s and I was good at it. I don't particularly want to be a stadium rocker when I'm 50, I think it's undignified.
So if you're planning on gifting Noel Gallagher's High Flying Birds a stadium tour for Christmas, please take it back to the store immediately. Gem Archer will have to make boat payments some other way.
Even if Noel remains adamant (at least publicly) about Oasis not reforming, he and brother Liam are at least getting along these days. Liam says a reunion isn't in the works following their most recent truce, so adjust your expectations accordingly.
(Via Music Feeds & Consequence of Sound)