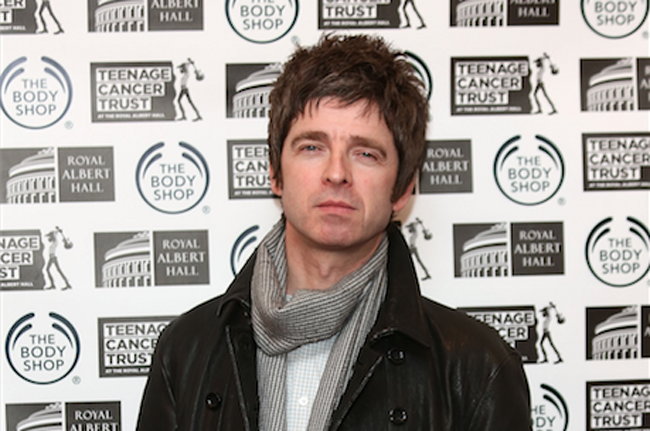 It's been a few months since Liam Gallagher's new band Beady Eye split up. Since then, rumors regarding Liam and Noel Gallagher's possibly bringing Oasis back together for a reunion surfaced. Gallagher once joked the band would only get back together for half a billion condoms. While the brothers' relationship has been notoriously rocky at times, Noel told QTheMusic he might be open to the idea — as long as the price is right:
"Nobody has made us an offer. I've been in the same room as Liam, and even then nobody's said, 'Weren't Oasis great? You should re-form.'" Noel tells Q. "But if I was ever going to do it, it would only be for the money. This isn't me putting it out there, by the way. Would I do it for charity? No way. We're not that kind of people. For Glastonbury? I don't think Michael Eavis has got enough money. But would we get back together one day? As long as everybody is still alive and still has their hair, it's always a possibility. But only for the money."
You have to appreciate his honesty. Noel continued, explaining how age would possibly affect the quality of the band's live performance:
"I think it's ingrained in the English psyche – this idea that the glory days, the Empire, are behind us. Led Zeppelin! The Smiths! The Jam! They should all re-form! Why? So a load of middle-aged people can stand in the O2 and go, 'They're not as good as they used to be'.

"It'd be the same with Oasis. 'Yeah, we're not as good as we used to be.'" (Via)
Your words, Mr. Gallagher. Not mine.
(Source: QTheMusic)