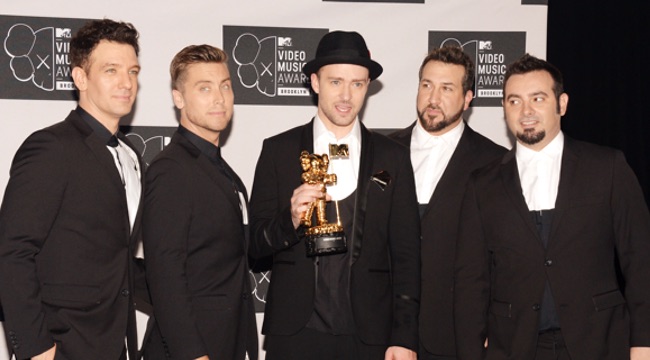 The first sales reports from Adele's 25 landed with a ceremonious wallop, for the pop singer with the mightiest voice absolutely killed the sales charts. Adele easily crushed NSYNC's previous 2000 record for No Strings Attached. 2,433,000 records sold in three days can't be wrong. Hardly any other contemporary singer crosses audiences like Adele does, and considering how NSYNC's record stood for 15 years, the Queen is likely here to stay.
Even more impressive is the fact that listeners were in the habit of buying full albums back in 2000. These days, most people pick and choose which songs to purchase, and many continuing artists have lamented this transformation. Billy Corgan has been particularly vocal about his distaste for the shift into an à la carte mode of tasting music. Adele has managed to leap this hurdle too. Her fans trust her level of quality so much that they'll buy the album outright (even though she did not stream the record as a preview before release).
For their part, NSYNC is taking the news well. Lance Bass and JC Chasez both gave shoutouts on Twitter to the Queen.
No word from Justin Timberlake's Twitter account yet (no surprise there), but Joey Fatone spoke to Billboard about how he's thrilled for Adele. He even bought her album:
"Records are always meant to be broken, but with technology and current music business model, I thought this one would be tough to beat. In all honesty, Adele is the truth — kinda excited a rare talent like hers is in the same breath as our group. I'm a huge fan….I even bought the damn album."
Good on Fatone. Pure class, that guy.
(Via Billboard)