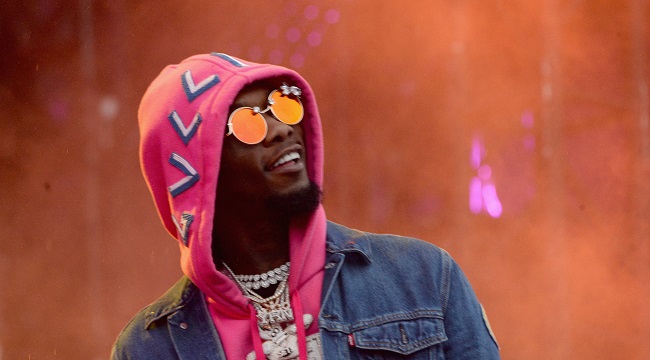 Just days after one of Migos' other members, Quavo, said that the group gave the rap world a style to run with, his partner-in-rhyme Offset announced plans to give back in a different way. Offset got with the American Cancer Society to start a $500,00 fundraising effort for cancer research. Money raised will go not only towards research, but prevention and caring for sufferers of bladder cancer, which claimed the life of his grandmother in 2012.
https://twitter.com/AmericanCancer/status/910242996821610502/photo/1
"It was really tough losing my grandma to cancer and one of the hardest things I have dealt with in my life," he said on the Cancer Society's official site, before crediting his grandmother for being an integral figure in his life, especially as an upstart rapper. "She motivated me to do my best and go for it; one of my biggest coaches."
Offset's mother also said that "losing a loved one to cancer is devastating, and we need to continue to help educate our communities about early detection and screening guidelines." She stated that she is "incredibly proud" of Offset, who has been working with the ACS since 2012. This is surely one of his dopest collaborations ever.
People who donate to his campaign are automatically entered into a raffle to win a shopping trip in LA. You can find more information about donating here.