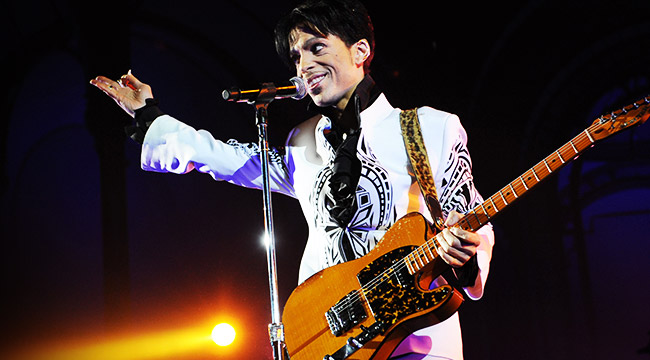 Since 2014, Prince's music has been exclusively available for streaming via TIDAL. After billboards started popping up in cities around the world displaying the Spotify logo shrouded in Prince's trademark purple, rumors started to swirl that The Purple One's music might become available on platforms like Spotify and Apple Music. The news of Spotify's involvement was then confirmed to the New York Post, with their insider source claiming, "The switch gets turned on for everybody during the Grammys," while a Pitchfork source confirmed that songs would also appear on Apple Music and Amazon. By the end of February 12th, Prince's music will be available on most streaming services.
The decision to list Prince's music on streaming services comes a little less than a year after the death of the iconic pop star. After his death, his estate sued TIDAL, the streaming service owned by Jay Z and a conglomerate of artists, claiming that Prince had only agreed to stream songs from one of his albums, while other songs and albums began to stream in the months after his death. In court, Roc Nation stated that Prince had signed off the availability of these songs prior to his death.
Keep an eye on you preferred service throughout Grammy night to be the first to listen to Prince's newly-streaming songs. In the meantime, check out Steven Hyden's recap of his strange visit to Paisley Park as a museum in the wake of Prince's death.