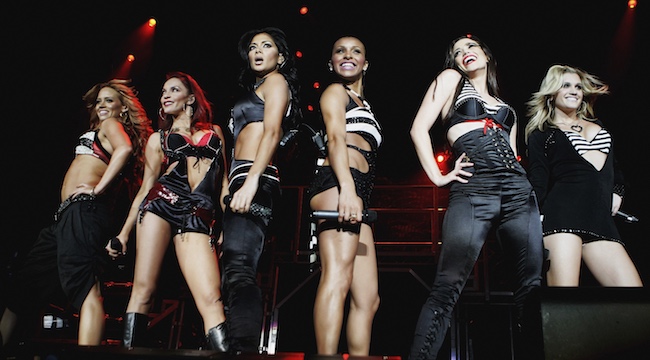 There are rumors that a Pussycat Dolls reunion might be on the way, but there's at least one former member who won't be participating. Over the weekend, Kaya Jones, who was with the group from 2003 to 2005, wrote on Twitter that her time as a Pussycat Doll was full of abuse, and she went so far as to say that she wasn't in a girl group, but "a prostitution ring" whose members "happened to sing and be famous."
Calling Pussycat Dolls founder Robin Antin "the den mother from Hell," she wrote:
"My truth: I wasn't in a girl group. I was in a prostitution ring. Oh, and we happened to sing and be famous, while everyone who owned us made the money. 'How bad was it,' people ask. Bad enough that I walked away from my dreams, bandmates, and a 13 million dollar record deal. We knew we were going to #1.

I want the den mother from Hell to confess why another one of her girl group girls committed suicide. Tell the public how you mentally broke us. To be a part of the team, you must be a team player, meaning sleep with whoever they say. If you don't, they have nothing on you to leverage. Yes, I said leverage. Meaning after they turn you out or get you hooked on drugs they use it against you. Correct. Victimizing the victim again.

Why don't we report it? Because we are all abused! I personally have been warned if I tell I will… you know end up dead or no more career."
She went on to say that while Antin and the group's record label "made all the money," the members of the group "were paid $500 a week." She also added that she "kept a journal with timelines" of her abuse, and said that she has tried several times over the years to tell her story, but that nobody would listen.
Find Jones' original tweets below.
Antin has denied these claims, telling The Blast that she was surprised to hear the "disgusting, ridiculous lies," saying that Jones is "clearly looking for her 15 minutes [of fame]." The Pussycat Dolls' lawyer is also supposedly drafting a legal letter to tell Jones to "stop spreading lies and damaging the brand, or face the legal consequences."