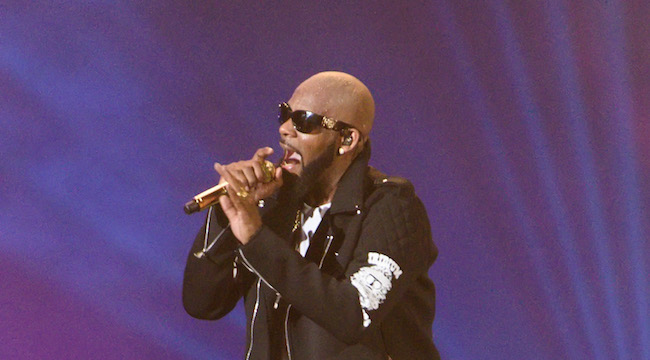 Noted Chicago R&B singer R. Kelly is being evicted from two properties in Atlanta, according to a report from The Atlanta Journal-Constitution.
It appears Kelly was $31,000 behind on rent payments on the two houses in Fulton County. The owner, SB Property Management Global, LLC, filed the eviction notices with the magistrate court on February 13th.
Ironically, the same homes were burglarized by a former employee in December 2017. Alfonso L. Walker was arrested after he broke into the homes with three other men while Kelly was on tour in New Orleans and removed many items, including furniture and electronics, and sold them off. He's been charged with theft and burglary.
According to the report in AJC, Kelly should have been paying $3,000 a month on one home and $11,542 a month on the other. The homes are within a couple of miles of each other. Kelly was also renting a third property nearby, where he reportedly kept several women in a "sex cult."
One of the women's parents, Tim and Jonjelyn Savage of Atlanta, alleged that their daughter was being held captive and abused, which later reports from former associates of Kelly's seemed to corroborate. Police say they investigated, but couldn't find any evidence of wrongdoing.