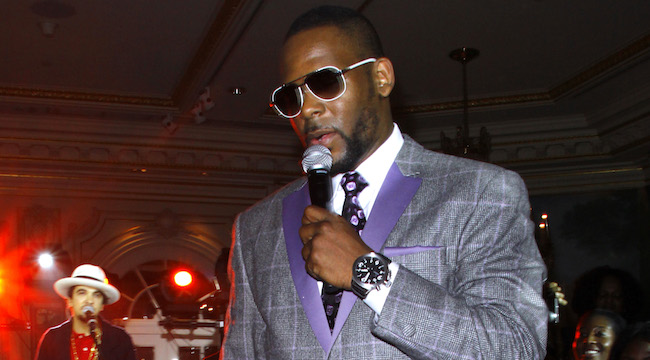 Jerhonda Pace, a self-described member of R. Kelly's alleged sex cult, revealed details of her time with the singer on daytime talk show The Real.
Prompted by hosts Tamar Braxton, Adrienne Houghton, Loni Love, Jeannie Mai, and Tamera Mowry-Housley, Pace detailed her alleged abuse at the hands of the Chicago R&B star, which included both physical violence, and mental and emotional manipulation.
She described a meeting between herself and a "sex trainer" with Kelly present: "The trainer, it's a woman, she trains you to please him sexually. She taught me how to please him," she revealed.
She also told the show's hosts that Kelly would slap her in the face and he would lock her up in a room for days, as well as how she ultimately escaped. "I told him my uncle lived a few doors down and I wanted to go to my uncle's house to grab shoes. And he was like 'Okay, well when you get there, you get the shoes and you come right back.' And at that moment, when I knew I got out the house, I was like 'I'm not going back'."
When news of a "sex cult" first broke in July, details were scarce; aside from reports from one of the women's parents, there was little in the way of firsthand knowledge of the goings-on within R. Kelly's "harem" of much younger women. That changed with the revelation of certain details of the bizarre "training" and punishment that took place in the signer's home by one of his former consorts, who was not one of the women who were reportedly being held against their will.
Pace's story represents the first eyewitness testimony of the alleged abuse from one of its victims, and depicts an unusual relationship between R. Kelly and his much younger "girlfriends," that appears to have led to a great deal of trauma for Pace, and is likely doing so for his remaining victims as well. Clips from the show can be viewed below.