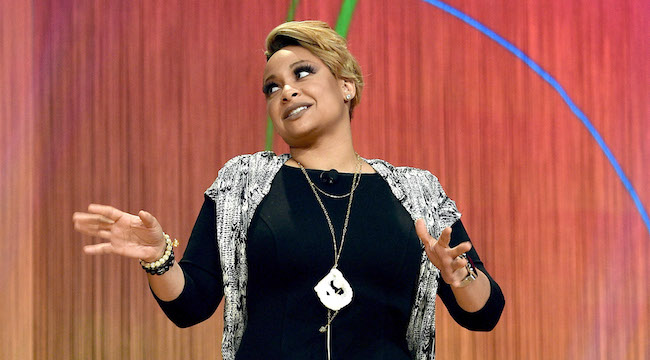 Former That's So Raven star Raven-Symoné let people know how she really feels about Jay-Z after reposting a picture that ripped the hip-hop mogul's Roc Nation Brunch a week ago. What should have been a positive, and inspiring snapshot of some of the genre's biggest and brightest was written off by Raven for containing some of the "worst stereotypes" for Black people. In the (now deleted) post, she reposted a picture from former Arrested Development member Speech with an equally shady caption:
Raven didn't need the precognitive abilities of her That's So Raven character to predict that this would cause a storm in her comments, and she deleted the post in dramatic fashion:
Even if Raven does somehow believe that the artists and businessmen in the picture were somehow exploiting "stereotypes," she's sorely missing the point. They have all overcome rough environments and used their talent for storytelling and creativity to catapult an unlikely genre into the top of the mainstream culture. Art imitates life; rappers talk about what they've seen and experienced and in many cases, those pictures aren't pretty. Meanwhile, Jay especially has displayed growth in his lyrical content and could be seen as an example of overcoming hardship and turning over a new leaf. Atlanta rapper/actor/activist T.I. seemed to agree as well, as he came for Raven personally in his own post:
These types of comments aren't outside of the realm of problematic things Raven has said in the past — like this, or this — but it's a good thing that people are rightfully standing up to the tone-deaf things people are saying about hip hop.