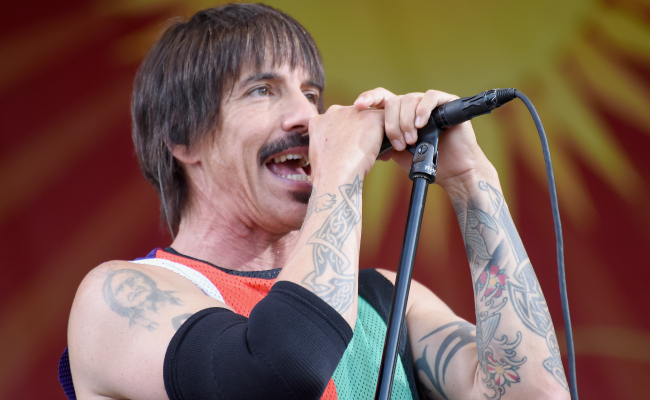 In an already tough year in losses to the rock world, fans of Red Hot Chili Peppers are holding their breath after news of the band's lead singer Anthony Kiedis having to be rushed to a Los Angeles area hospital. The iconic California band was scheduled to perform at KROQ's world famous WeenieRoast concert on May 14 when Flea came out to address the crowd and tell them their performance would not go on.
"We live to rock, we live to f—ing kick deep into the depths of our hearts and rock," Flea said, "but unfortunately there's a medical thing that happened and we need to deal with it." A rep for the band told Billboard that the 53-year-old frontman was experiencing "extreme stomach pain" and had to immediately be sent to the hospital. RHCP drummer Chad Smith expressed his feeling about the cancellation and his lead vocalist's health on Twitter.
The Chili Peppers were returning to the WeenieRoast on the precipice of releasing their first album since 2009 with The Getaway on June 17, for which they just released their single "Dark Necessities" earlier this month. Details are still emerging with this story and we will continue to follow up with updates. We hope that Kiedis has a quick and easy recovery.
(via Billboard, New York Daily News)