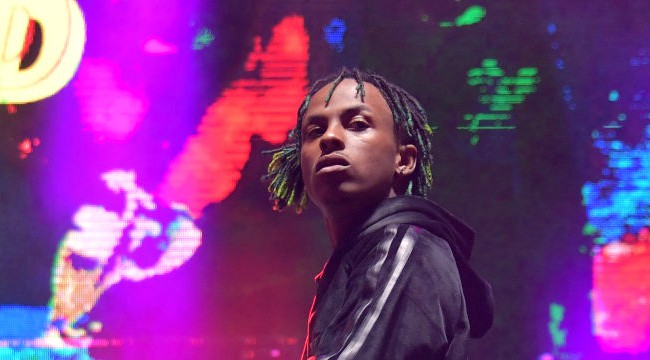 After teasing fans with a snippet on his Instagram a few days ago — Rich The Kid has finally released his new single "Dead Friends," which is thought to be a diss to Lil Uzi Vert. Rich premiered the track on Zane Lowe's Beats1 radio show, and when asked about the content of the song — he kept it mum on who he was speaking on, saying that the overarching theme was that "money changes people."
Rich also mentioned that he made "Dead Friends" way before he and Uzi's publicized issues hit social media. "It's funny because I made this record months before all that, and so whatever darkness comes to light," he said before pointing to the Billboard chart as proof that he is somehow hotter than Uzi. He threw a parting shot at Uzi before closing his interview–calling him a "singer." Very disrespectful.
The problems between the two rappers hit a fever pitch when Uzi called out Rich on Twitter for having "only" $20,000 to sign acts to his Rich Forever imprint during a strange rant. Rich has thrown shots constantly since then, and he seems to be using the animosity to fuel interest in his new album, The World Is Yours, which drops on Friday. Listen to "Dead Friends" below.