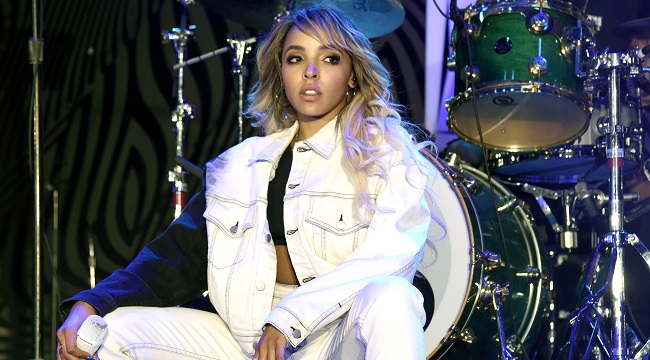 When Tinashe's sophomore album Joyride finally arrives next week, it will feature a title track that almost didn't make the cut. In a candid interview with Vulture, the pop-R&B star confirms a two-year-old rumor that Rihanna actually bought Joyride's title track for 2016's Anti. Moreover, Tinashe reveals that she had to buy back "Joyride" for her own album:
"We bought it back. It's kind of crazy and I'm not even 100 percent sure what happened. We created the track, I wanted it for my project, then all of a sudden I found out — I was told — that [Rihanna] had purchased the whole concept and beat for her project. Eventually when that didn't come out on her project, I was like, 'Yup … still want it!' I named my album after it. A couple other songs that I toured when I did my brief version of the Joyride tour will be on it."
As Vulture's Dee Lockett points out, SZA underwent a similar battle for "Consideration," but ultimately lost. SZA was at one of Rihanna's famed writing camps, when Pharrell came by and asked to hear what she had been working on so far. SZA had planned to include ANTI opener and highlight "Consideration" in her 2017 debut CTRL, and she had even shot a video for it. But she also wanted to present Pharrell, of all people with her best work. Then RiRi herself caught wind of the track. "She's like, 'Bitch, I want that one'," SZA told i-D, "and I'm like, 'Not that one – I could make you more?' And she's like 'No, that one'."
Fortunately, Tinashe will finally release Joyride next week, three years after it was announced. As if she needed to further build up anticipation, Tinashe performed another track, the Offset-featuring "No Drama," on Good Morning America today. See the flawless live rendition below.