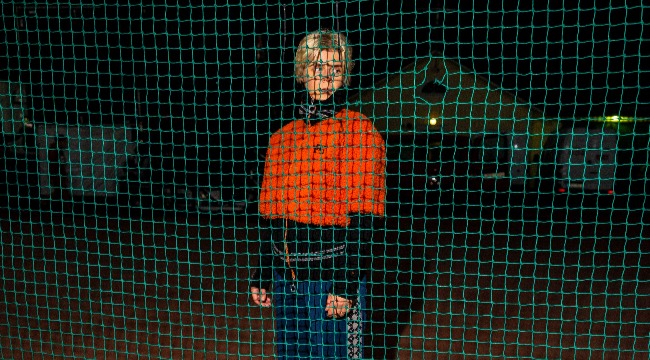 Fresh off the release of her unspeakably great new album Honey, Robyn has announced the imminent launch of a capsule collection with Swedish brand Björn Borg.
The collab is dubbed "RBN" and is the vision of Robyn, Naomi Itkes, and the brand's design crew. For Robyn, it was imperative to craft pieces that could be well-suited for two equally important purposes: exercising and throwing the f*ck down. "RBN reflects my love for street style and how it's signaled in youth culture," she said in a statement. "I thought it would be cool to make gear that I can wear both running and clubbing."
The collection, which is set to launch in February, is awesomely non-gender specific and ranges from sportswear to "fashionable workwear."
"I really like the stories clothes tell," Robyn told Vogue when asked about her fashion history Friday. "I always have ideas about the things that I like to wear and why, and I always enjoy finding clothes that have those extra layers, because you can always tell when someone's put work into them."
While you wait for the full RBN unveiling, now's the time to plan which stop (if not all of them) to catch on Robyn's recently announced tour in support of the aforementioned excellence that is Honey. See the full list of dates and the Bráulio Amado-designed tour flyer below.