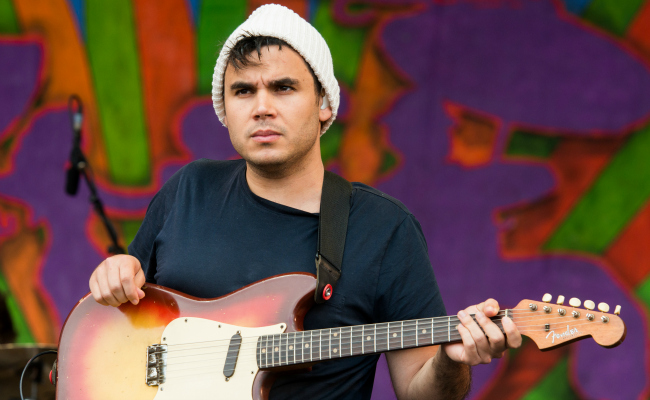 Count Rostam among the few standing against Ryan Gosling and Smma Stone's new jazzy musical La La Land. While critics like our own Mike Ryan adored the film — and it landed in our run-down of the best movies of the year — Rostam took issue with the portrayal of black characters in the film and the film's seeming lack of gay characters.
"La La Land didn't have a single gay person in it #notmylosangeles," he wrote. "Furthermore, the people of color written into the script were not really important to the story. John Legend gave a great performance but his character was what? A sellout? Who made uncool pop music? Black people invented jazz but now we need a white man to come save/preserve it? Sorry, this narrative doesn't work for me in 2016."
Of course, the most popular jazz musicians in the real world (be they trad-jazz stalwarts like Gosling's character or pop-leaning acts like John Legend and his band or something a bit stranger) are by and large African-American. Ryan Gosling opening up a jazz-themed bar — which isn't "saving" jazz, by the way — doesn't stop Kamasi Washington from being the only new jazz name that the vast majority of listeners can name. And it definitely doesn't stop traditional players like the Marsalis family from getting their money. So, the question is: Who is this film actually hurting?
That's before we get to the fact that this is a light-hearted musical set in a fictional, fanciful version of 2016 Los Angeles and not a history of jazz music. Miles Davis doesn't show up in this film played by Daniel-Day Lewis. It's a story of a man who happens to be white and happens to like playing trad jazz.
But that's just like, my opinion, man. Let's get to some others. As you might expect, reaction to Rostam's anti-La La Land sentiments was mixed with some other critics also falling on the side of the producer and musician.
What do you think? Is La La Land a fun musical or a problematic whitewash? Or could it possibly be something in between?