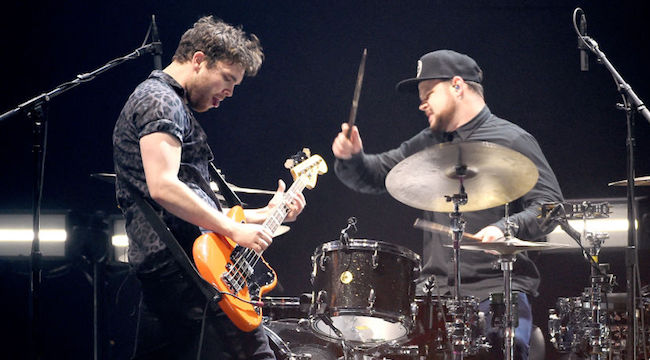 On November 18th, a Birmingham, UK concert from British riff-rock duo Royal Blood turned into a crime scene when 53 cell phones were stolen from a very active mosh pit. The perpetrator, 22-year-old Alin Marin, was arrested when it was discovered that he'd hidden all 53 phones in the body-length swimsuit he was wearing. According to the BBC, thieves had previously been targeting fans of the band at gigs, so undercover cops were in place at this concert, resulting in the arrest.
What might be most amazing about this story from an American perspective is how swiftly justice was served. Though the crime was committed one month ago, Marin has already been convicted and sentenced to three years in prison. It's also kind of amazing that at a concert in England, it's apparently not strange to be wearing a body length swimsuit in a moshpit, but more power to them.
"He slipped phones inside the swimsuit and effectively turned himself into a deposit box for the phones, allowing him to carry tens of phones concealed around his body," Sgt Julia Slater said about the incident. The police found him shortly after the gig at nearby Broad Street, with the phones being recovered at a car park in the vicinity.