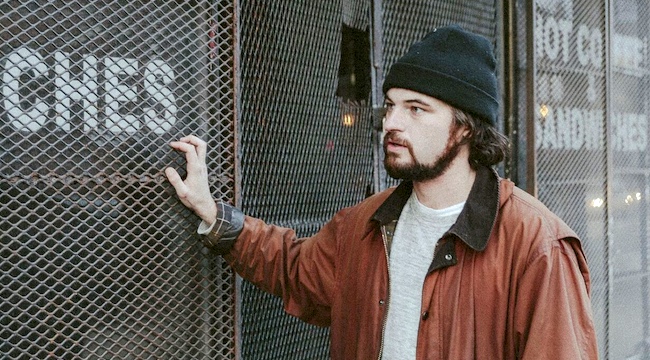 The Dave Matthews Band renaissance is very, very real. Ever since Greta Gerwig inserted the song "Crash Into Me" in a pivotal scene in her beloved indie film Ladybird, it seems as people have discovered a newfound respect for Matthew's previously derided oeuvre. Among his fans includes Chicago rocker Ryley Walker, who next month will release a full album of reinterpretations of some of Matthew's fan-favorite demos titled The Lilywhite Sessions.
Today, Walker has decided to give people another preview of the kind of aesthetic he's cooking up with this batch of material by sharing the fuzzy, but exuberant rocker "Diggin' A Ditch."
In a statement, Walker talked about the divisive nature of the artist who's music he decided to tackle, free of any kind of ironic pre-conceptions. "When you do something like Dave Matthews, he's so divisive. He's reviled. Outside of jam band scenes, I don't know maybe Rolling Stone liked him, or VH1 and shit. But record heads and music nerds and anybody who is kinda hip f*cking hates the guy," he noted.
For him, the project was all about diving into some music he actually enjoys while maybe messing with people's heads. "I'm not trying to reappraise or make everybody think twice about it. It's just, I grew up on this shit and I wanna do a record where nobody knows what it's going to sound like. All my friends who haven't heard it are like, "How can you possibly pull this off?" Exactly. Also, I just like f*cking with people."
The Lillywhite Sessions is out on November 16 via Dead Oceans. Check out "Diggin' A Ditch above.