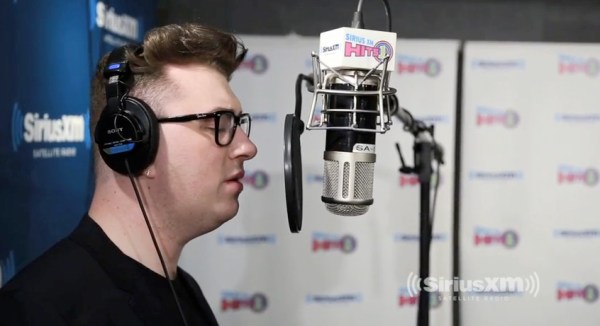 YOUTUBE
The list of musicians who have sung the title theme for the James Bond movie franchise is a who's who of the biggest artists in the world– including such prestigious talent as Paul McCarney, Carly Simon, Madonna, and A-ha, among others. However, we still do not know who will be singing the theme for the next Bond movie, Spectre. There have been rumors that it would be British crooner Sam Smith. However, to hear Smith tell it, that's not going to happen.
In an interview with Capital FM, Smith addressed the rumor by saying, "People seem to think I'm doing it but I have no idea what's going on. I'm being deadly serious. I think I would know by now. I heard Ellie Goulding was going to do it, it's definitely not me." So, in squashing one rumor, Smith has started another rumor. Will it be Goulding who sings the theme? Or will she end up passing the rumor buck to somebody else?
The title theme for a James Bond movie is still a pretty notable accomplishment, especially since the Daniel Craig Bond movies have really helped restore the franchise. Getting to sing a Bond song also pretty much guarantees you a hit song in the United Kingdom, the last 10 have gone to at least 12 on their charts, and Adele's "Skyfall" helped restore the prestige of these songs in the United States as well.
Spectre is slated to be released November 6 of this year. It shouldn't be much longer until we find out who is singing the song, as such, and we'll likely get a chance to hear it before the movie even comes out, whether its Goulding, Smith, or the glorious return of A-ha.
(Via Fader)