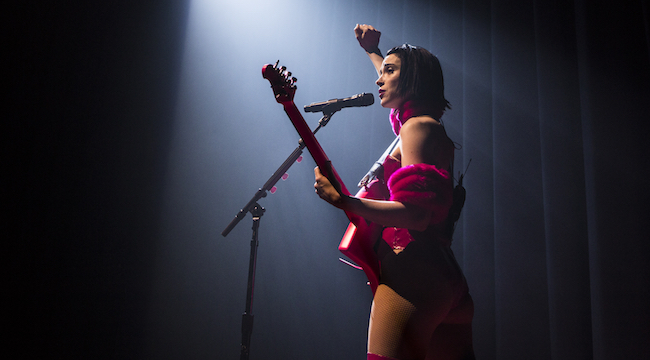 Now that same-sex marriage is legal in the United States, along with much of Latin America and Europe, attention can properly turn to some of the ways that heteronormative traditions can shift to become more inclusive. For example, the music. For as long as pop music has existed, artists have written boy meets girl romance stories that have been utilized for trips down the aisle and first dances, and the fact is that same-sex couples have much fewer options when it comes to music that they can play at their ceremony that speaks to the realities of their love.
A new compilation sheds some light on this and reinterprets a number of traditional wedding songs for same-sex couples. Titled Universal Love, the release features St. Vincent, Kesha, Bob Dylan, Death Cab For Cutie's Ben Gibbard, Bloc Party's Kele Okereke, and Valerie June. The exercise is pretty straightforward, with someone like St. Vincent taking The Crystals' oldies radio standard "And Then He Kissed Me" and subbing the "he" for a "she." Other song choices on the release include The Beatles "And I Love Her" and Janis Joplin's "I Need A Man To Love," taken on by Gibbard and Kesha respectively.
Universal Love is already available to listen to on Spotify, so check that out below.