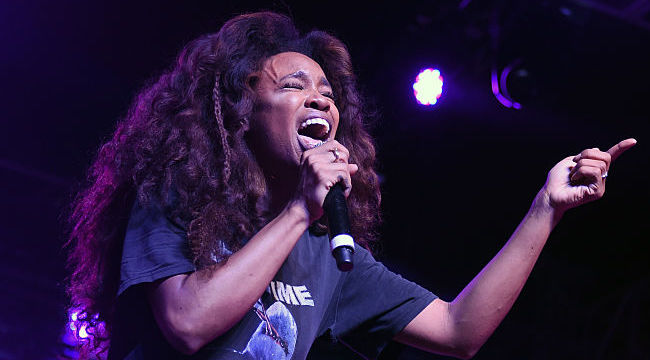 Saturday Night Live has not been messing around for its 43rd season. Following memorable turns from Miley Cyrus, Taylor Swift celebrating her Reputation release, and Eminem pulling an album release fake-out (and not to mention a hosting gig from Chance The Rapper), the long-running late-night institution has unveiled its December docket, and once again it is stacked.
Leading things off will be U2, celebrating their release weekend of their newest album, Songs Of Experience, in a show hosted by fellow Irishperson, Lady Bird's Saoirse Ronan. The next week, 2017's breakout star SZA will make her SNL debut in a show hosted by The Disaster Artist's James Franco. And closing out the year, we have Foo Fighters supporting their 2017 release, Concrete And Gold, on a show hosted by Jumanji's Kevin Hart.
While this is SZA's first slot on the prestigious show, Foo Fighters will be providing the musical entertainment for their 7th time (8th if you count the time they backed up Mick Jagger for some tunes in 2012). The last time the Foos were on their own as the musical guest was in 2011. U2 will be appearing for their fourth time, and their first since 2009. Bono, though, has appeared on the show many times in the form of impersonations, including one by Adam Sandler you can watch here.