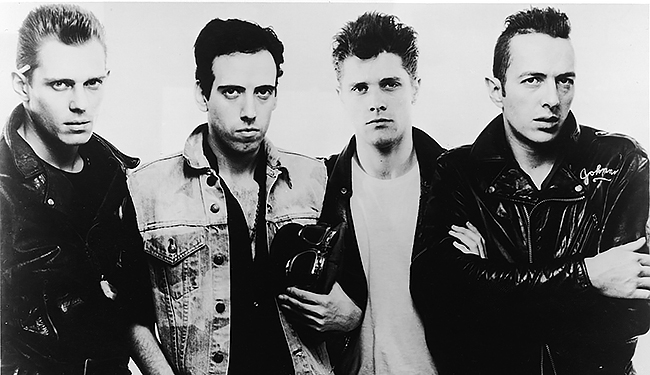 There's no such thing as overdoing it when you're honoring legendary punk band The Clash. So the only reason the city of Seattle needs in order to declare Feb. 7 "International Clash Day" is "because." Still, the made an effort to provide some explanation in their proclamation of the impromptu holiday honoring Joe Strummer and Co.
Mayor Edward Murray praised the band's mix of "punk, reggae, dub, funk and ska behind socially conscious lyrics" and noted their connection to local legends Pearl Jam in his official proclamation of the holiday. Apparently, PJ bassist Jeff Ament was inspired by the band's 1982 performance at the city's Kingdome, where they were opening for The Who.
The true push for International Clash Day came from radio station and Seattle institution KEXP. A DJ in 2013 declared the day "International Clash Day" apropos of nothing. True to the station's "anything goes" ethos, they continued to celebrate the day every year on Feb. 7 by playing 12 straight hours of Clash songs, performances, interviews and demos.
Now that the station has the city behind them, International Clash Day is bound to be bigger than ever. They started celebrating at 6 a.m. PT this morning, and this year's version will include an interview with Julien Temple, director of the Joe Strummer documentary The Future Is Unwritten.
Seattle joins King County, Washington and Bridgewater, UK, in officially celebrating "International Clash Day."
(Via Consequence Of Sound)