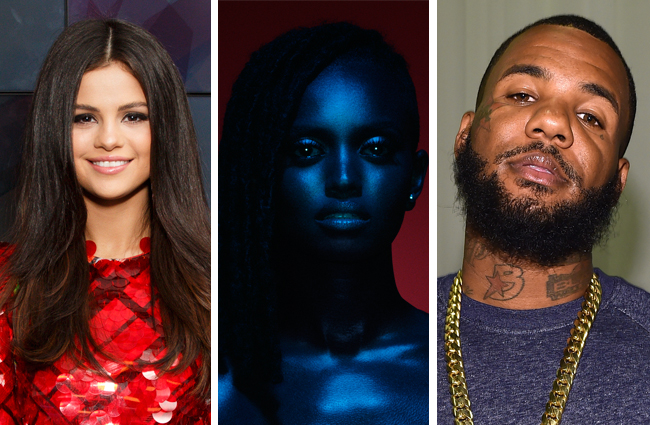 We've got three great returns this week: One from a rapper whose come full circle, another from a teen popper looking for a new way, and a new release from a soulful firebrand. There's also new stuff from The Decemberists, Oberhofer, Protomartyr, and more.
Here are the albums you need to hear this week.
The Game – The Documentary 2
It's hard to believe it's been more than a decade since we were first introduced to The Game, and soon thereafter, his immediate rift with 50 Cent and G-Unit Records. It almost seems like the Compton rapper has gone around the world and back for his new album The Documentary 2.
An ambitious effort, the album is 19 songs along with a 17-track companion record called The Documentary 2.5 dropping worldwide next week, and featuring huge guests like Kendrick Lamar, Dr. Dre, Ice Cube, Puff Daddy, Q-Tip, Future, Kanye West, Drake, Snoop Dogg, and many more. Game has always managed to stay relevant with guest appearances, spare hits, and reality TV — but it's possible this album could be his ticket back.
Selena Gomez – Revival
Selena Gomez isn't exactly being subtle about her transformation here: She's a new woman. Her debut album as a solo artist, Stars Dance, was a growth period which showed flashes of greatness, but was still clearly in metamorphosis. Now we've arrived at the path that she's chosen. She's sultry, mournful, honest, but commonly among all of these aspects, she's totally bare. Whatever opinions are to be formed about Revival, they can be gathered with the knowledge that this is the most self-assured effort that she's ever put forth.
Kelela – Hallucinogen EP
2013's Cut 4 Me was one of the year's best surprises, incorporating R&B, grime, garage, house, and a further hodgepodge of bouncing soul. Now, two years later, Kelela has returned with her first official release since the successful mixtape, and she's 10 times stronger. "Rewind," the album's lead single, is an echoing, 808-pumped siren song that's impossible to resist, and the rest of her 6-track EP is similarly arresting.
Here are the rest of the week's releases:
Protomartyr – The Agent Intellect
Alex G – Beach Music
The Decemberists – Florasongs EP
Oberhofer – Chronovision
R. City – What Dreams Are Made Of
Ryan Hemsworth And Lucas – Taking Flight
Dilly Dally – Sore
City and Colour – If I Should Go Before You
Mayday Parade – Black Lines
Jason Boland and The Stragglers – Squelch
St. Germain – St. Germain
Toby Keith – 35 MPH Town
The Zombies – Still Got That Hunger