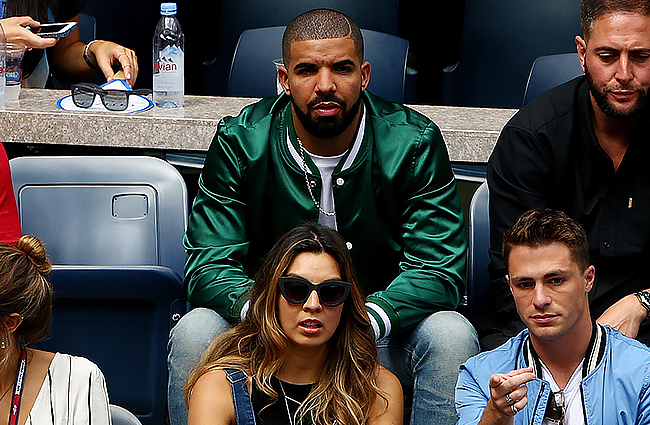 Drake was in attendance at rumored love interest Serena Williams' U.S. Open semifinal match on Friday. It was a big deal, as Williams looked to advance to the tournament final for a chance at the grand slam – wins in all four major tournaments in one year. Bad news: You may know that Drake has a history of being affiliated with sports teams shortly before those teams suffer a devastating loss, and with her man in attendance, Serena ended up losing to 300-1 underdog Roberta Vinci. Social media has placed the blame for the loss all on Drizzy.
http://twitter.com/Bballforeverfb/status/642412516480536576/photo/1
http://twitter.com/McEnroeTweets/status/642416190078484480/photo/1
http://twitter.com/mckinneykelsey/status/642412191904329728/photo/1
https://twitter.com/WordToChris/status/642413377948659716
https://twitter.com/PGA_Shooter/status/642412319377620992
Keep Drake away from your favorite sports team, or it could be next.