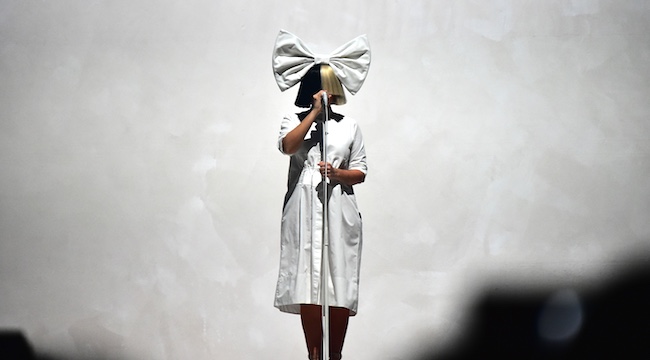 Sia's sense of style has long been a point of interest, and now, she's doing her first ever fashion campaign, with Maison Repetto. She has partnered with the French dance clothing company for a series of three shoes that are inspired by her black and white looks. This collab also brings new music, as Sia has decided to celebrate by sharing a new song called "I'm Still Here."
The campaign is based on Sia's mantra, "I love you, keep going," and "I'm Still Here' shares a similar sense of optimism, as she sings on the characteristically epic track, "Oh the past it haunted me / Oh the past it wanted me dead / Oh the past tormented me / But the battle was lost / 'Cause I'm still here."
As for the fashion side of things, Repetto describes the collaboration thusly:
"Movement, dance, style and freedom are the values shared by both Sia and Maison Repetto. Throughout the past year, Repetto's team and Sia came together to creatively build a collaboration capturing the spirit of everyone who lives to their own beat. […] The capsule collection will include three Repetto iconic models driven by Sia's mantra 'I love you, keep going.' Sia's iconic elements were incorporated into the design to generate technical and emotional silhouette, paired with elements created by Sia herself."
Listen to "I'm Still Here" above.