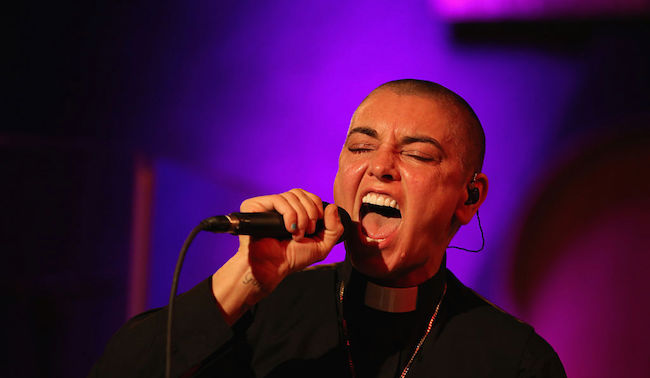 Sinead O'Connor's claim that Arsenio Hall illicitly gave Prince the drugs that ended his life was one of the craziest stories in a sea of crazy stories surrounding the late icon. But now O'Connor has completely reversed her claims, saying that Arsenio had nothing to do with the Purple One's passing.
In a joint statement from Hall and O'Connor, Hall revealed that "Sinead has retracted and apologized for statements she made about Arsenio last year, which prompted his defamation lawsuit against her."
Sinead also made her apology public by talking to TMZ
"I apologize for my Facebook posts about Arsenio to the extent that anyone thought I was accusing him of acting as Prince's drug dealer and supplying him with illegal hard drugs, or insinuating that Arsenio had something to do with Prince's death," O'Connor said. "I sincerely apologize because those statements would be false, and I retract them unequivocally."
It's a far cry from her initial response to Hall's $5 million lawsuit against her. In a fervent Facebook rant O'Connor doubled down on her claims about Hall and said that he could "suck [her] d*ck." But she appears to have come around on the matter and representatives for Hall say that he's filing to have his lawsuit dismissed.