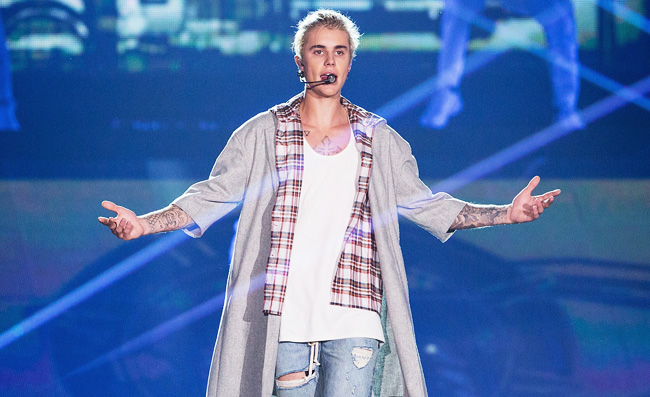 Yesterday, Justin Bieber was in hot water due to the claims of Casey Dienel, who performs under the name White Hinterland, charging the superstar with stealing the airy vocal loops of "Sorry" from her 2014 song, "Ring The Bell." Dienel wrote in a lengthy Facebook post:
As many of you that follow my career and work have already recognized, Justin Bieber's song "Sorry" copies the vocal riff prominently featured in my song "Ring the Bell." The writers, producers, and performers of "Sorry" did not obtain a license for this exploitation of my work, nor did they obtain or seek my permission. Yesterday afternoon, I filed a lawsuit for copyright infringement against Justin Bieber and the other responsible parties.
It was hard to deny that that the two songs did have some striking similarities, so much so that Skrillex's Jack Ü partner, Diplo, thought that the sample would cost them. However, Skrillex, who produced "Sorry," took to Twitter to offer up some substantial proof that they did not lift the vocals from White Hinterland's song. He shows that when they altered the a cappella demo from co-writer Julia Michaels, it is clear that they were indeed the creators of the loop.
Bieber weighed in as well, echoing Skrillex's claims that they don't steal.
From the looks of things, White Hinterland may no longer have a leg to stand on. There are many reasons to roll your eyes at Bieber's behavior, but this doesn't appear to be one of those times.
(Via Rolling Stone)