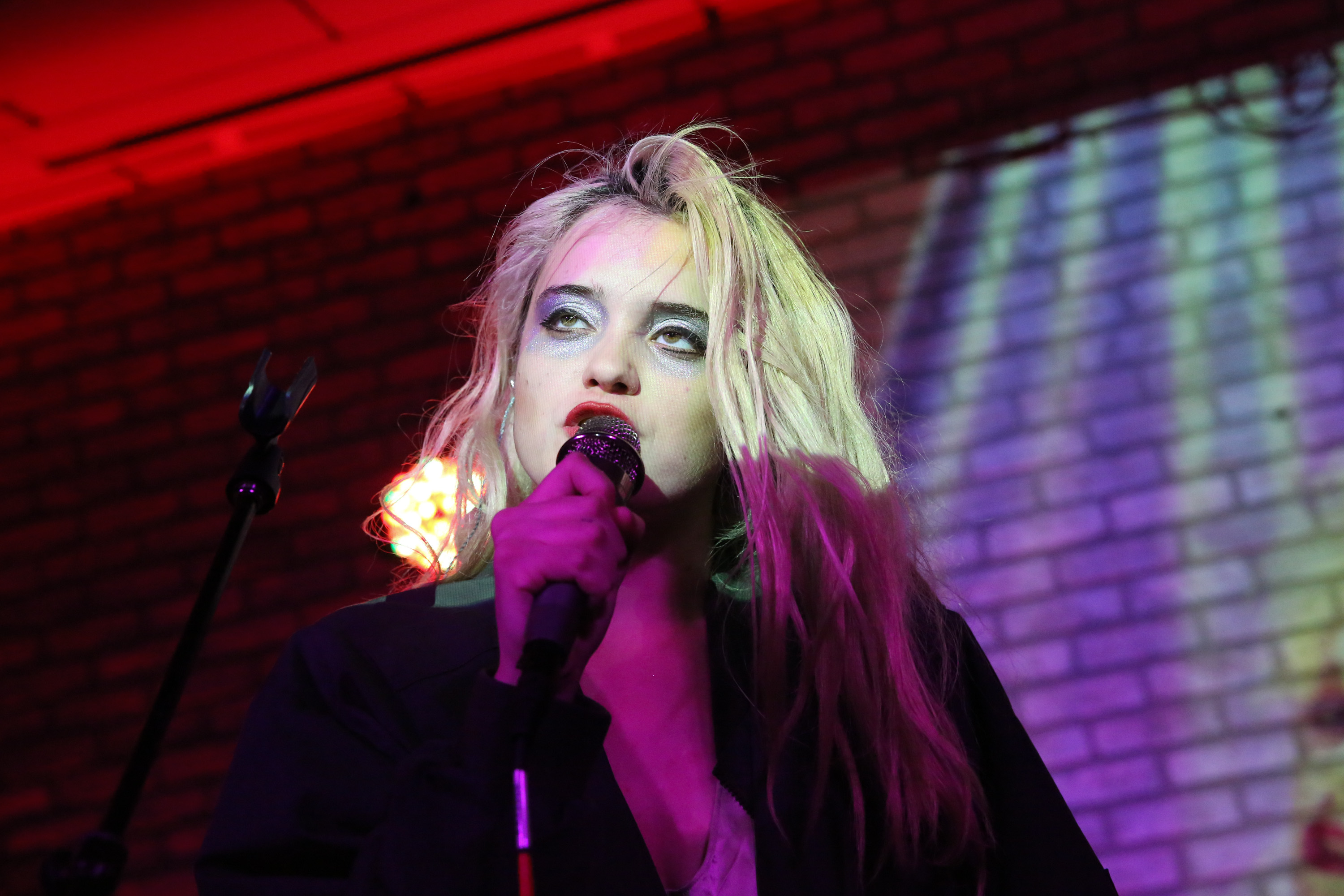 On Friday, L.A. Weekly published an article written by Art Tavana entitled,
"Sky Ferreira's Sex Appeal Is What Pop Music Needs Right Now". Under the guise of admiration and 'provocative' journalism, Tavana attributes much of the 23-year-old Night Time, My Time artist's success to her looks.
"Ferreira looks like a dirtier Madonna: square jaw, strong eyebrows, lulled green eyes, crucifix, bleached blond hair, translucently pale skin and killer t*ts. […] Her looks — specifically, her Madonna-ness — is her most direct appeal to the American consumer," Tavana writes.
Throughout the piece, Tavana repeatedly compares Ferreira to the pop institution that is Madonna. However, the majority of this comparison (which would undoubtedly be a compliment in any other form) reduces both artists to their sex appeal.
The author suggests Madonna possesses the "the two knockers that altered the course of human history" and prides himself on his "audacity" to claim that "looks matter; they will always matter."
Not surprisingly, the article and sexist depiction of Sky Ferreira's success was faced with instant backlash and criticism from fans along with other prominent media outlets.
As one writer for Jezebel, Julianne Escobedo Shepherd, put it, "We've read this same piece a trillion times before, in '80s magazines (and '70s magazines, and '60s magazines), wherein the writer wants us to feel shocked by his boner (so special) and that he is 'gritty' and 'frank' about it."
Due to the widespread controversy (see — fair reaction to an overtly sexist piece of journalism), one day following the article's online publication, L.A. Weekly's Music Editor, Andy Hermann, issued an apology.
"There's a fine line between being provocative and being offensive," he wrote "I thought we were on the provocative side of that line. But it's clear that most of the people who read it feel pretty passionately that we crossed into offensive territory."
By the time this apology was released, Sky Ferreira herself had yet to publicly weigh in. However, as of Monday night, the singer-songwriter took to social media to address the sexist remarks made about her.
In her self-proclaimed non "official statement" made via Twitter, the songstress thanks those vocalizing their criticism of the piece and asserts that she is "obviously" so much more than her sex appeal.
Though her Twitter response of a little over 15 individual tweets nicely summed up her thoughts on the issue, nothing quite beat her amazing Instagram post.
With copy that reads "That one time @madonna & I compared cup sizes. Neither of are as Madonna would say- "unapologetic" #BoobsOfPopMusic. (thank you LA weekly for the apology.)" with an accompanying image of Ferreira and Madonna joined by the bosom, the talented singer had the perfect last word.