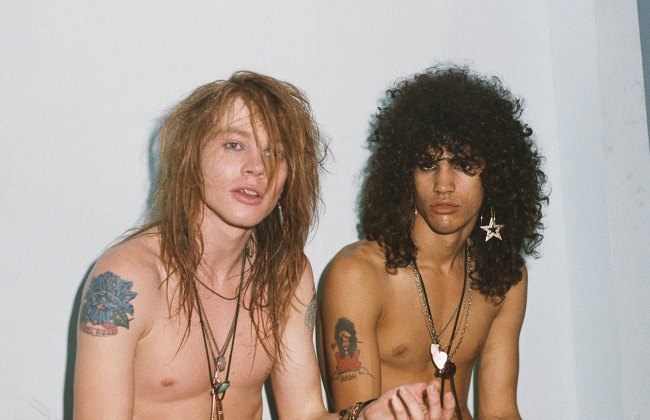 Slash hasn't spoken to Axl Rose in years, but the top-hatted rocker says that he's open to reuniting with Rose in the future, even though the two haven't fully resolved the tension that ultimately led to Slash's leaving Guns N' Roses.
In an interview with CBS News, where Slash was promoting his new music video, "Beneath the Savage Sun," the rock star was asked what he thought about a possible reunion with the band and, most importantly, his former friend Axl Rose.
From Loudwire:
"It's been one of those things that's been talked about by everybody but us for over the last 18, 19 years," stated Slash (watch below). So, does he ever talk with Guns N' Roses singer Axl Rose? The guitarist revealed on the show, "Well, we haven't really talked in a long time, but a lot of the tension that you were talking about has dissipated. We don't have all those issues anymore. It's not a lot of controversy. It's something that is more perpetuated by the media, more than anything."
So is a reunion really possible? Slash was careful with his words but did say "never say never."
When asked if he personally would ever want a reunion, Slash commented, "I got to be careful what I say there, I mean, if everybody wanted to do it and do it for the right reasons, I think the fans would love it. I think it might be fun at some point to try and do that."
The fans would love that. As our mini-doc series makes really clear, fan interest in the band is still turned up to 11.
If you haven't seen the mini-docs, check out all three parts.
(Via Loudwire h/t Consequence of Sound)