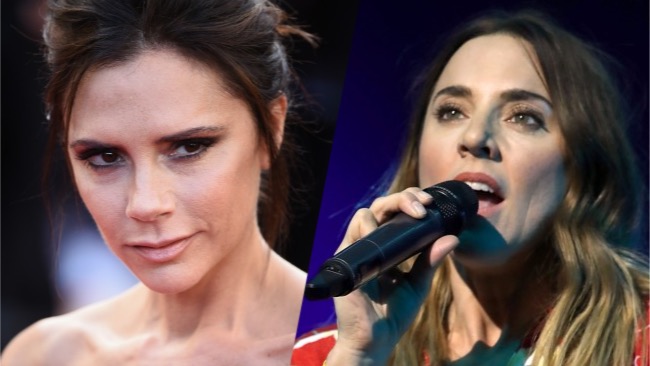 An official Spice Girls reunion might not be in the cards just yet — although 2017 is still young and has the capacity to surprise people! — but the artists formerly known as Posh and Sporty Spice had a mini-reunion on New Year's Eve that will have any fan all a flutter. Mel C performed at her former group member Victoria Beckham's New Year's Eve party in the Maldives and the two women even got on stage and duetted together.
As seen on Instagram, the two Brit pop stars danced in front of a cheering crowd while singing their hit "2 Become 1." They both looked glam and happy while performing.
Mel C posted her own photos of the event, and it looks like she performed some solo songs as well to ring in the New Year.
The Beckhams certainly throw quite a fete when they want to, as Mel's photos of the stage and decorations show. Flying all the way to the Maldives on New Year's Eve certainly isn't the most efficient way to see two of members of one of the most popular group on the planet reunite, so hopefully this isn't the last time they decide to get together and put on a show. Maybe someday soon this duo and GEM can join up and have a great time together again.