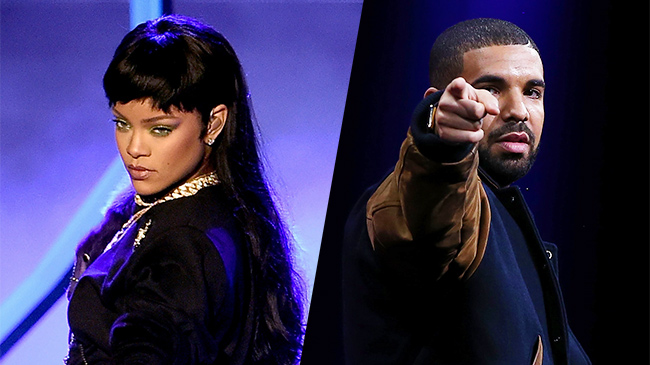 I'm not sure if you're aware of this, but in the year of 2016, Drake is kind of a big deal. We've heard as such with his 1 billion plus listens across streaming sites (fuzzy math, notwithstanding). But that doesn't necessarily equate to something becoming a song of the summer — Chance the Rapper managed to snag our crown for King of the Summer away from Drizzy. So when Spotify released its playlists for Top Songs of the Summer for both the United States and the world, you would think anyone would have a shot at it, right?
Nah, the king stays the king.
The streaming platform released its final findings for what should be the song of the summer — appropriate since Labor Day has now passed and Pumpkin Spice Everything has now arrived — and among the most played offerings from June 1 to August 31, 2016, three of the 10 tracks belong to Drake and two belong to his partner-in-crime Rihanna.
Rounding out the rest of the Top 10 are familiar names like Desiigner, Twenty One Pilots and Sia (whose "Cheap Thrills" was originally rejected by Rihanna, so we can almost say the power couple holds six top songs). From then on, we see folks like Justin Timberlake, Ariana Grande, and Adele, but there are also some new names on the list like Kiiara, gnash and Olivia O'Brien, and Kent Jones.
Around the globe, things look about the same with Drake's "One Dance" also taking the top spot, with a few more EDM tracks tacked on from David Guetta, Galantis, and Cheat Codes and Kris Kross Amsterdam. (Don't worry if you didn't know that last one.)
So what does all this mean? Well, it can be chalked up to one of a few things. Drake's most recent album Views was far better than the lukewarm reception it initially got; his music is universal and ubiquitous and is found in a ton more playlists than most artists; or "One Dance" has become our new national anthem. One of those three is probably true.