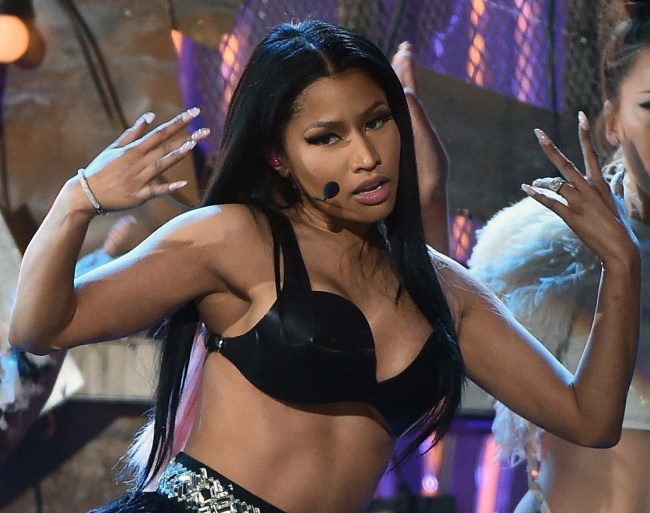 The Uproxx Music "Song of the Summer" bracket is down to four, only half of which also appear on Spotify's 2015 summer list. Our opinions are obviously more accurate than their data — or as it's phrased in a press release, "Spotify pooled collective expertise from its label relations and data insights teams," blah blah blah. We also get Taylor Swift, which must hurt them like a motherf*cker. Speaking of, that's the name of a Maroon 5 song that's inexplicably popular.
Here's Spotify's list, ranked by popularity.
1. "I Know There's Gonna be (Good Times)" — Jamie xx, feat. Young Thug and Popcaan
2. "Can't Feel My Face" — the Weeknd
3. "This Summer's Gonna Hurt Like A Motherf*cker" — Maroon 5
4. "The Night Is Still Young" — Nicki Minaj
5. "Lean On" — Major Lazer (ft. MØ and DJ Snake)
6. "Cheerleader (Felix Jaehn remix)" — OMI
7. "Talking Body" — Tove Lo
8. "Good Thing" — Sage the Gemini feat. Nick Jonas
9. "Beautiful Now" — Zedd feat. Jon Bellion
10. "Here" — Alessia Cara
Say what you will about Maroon 5's music (most of it not good!), but they've released a top-15 single every year since 2010, and have been one of the music industry's most consistently successful bands since 2002. Songs of the summer are a young person's game (Jamie xx is 26, for instance), but 36-year-old Adam Levine has cracked the code. Hate them for being the white Black Eyed Peas, but, um, at least they're not the Black Eyed Peas?
Meanwhile, Jamie xx is everywhere and can't be stopped. We're OK with that.