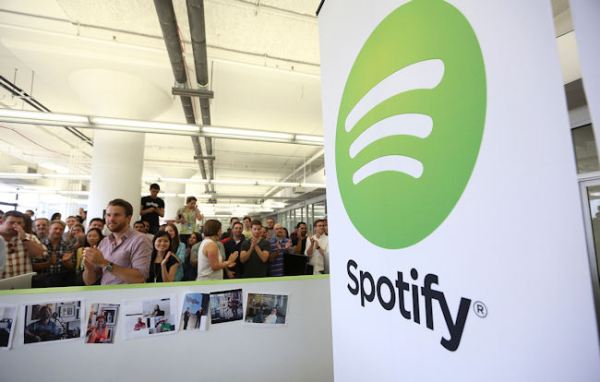 Streaming services are no longer the future of music consumption, they are the present, but we haven't really had much detail about how the agreements between record labels and streaming services work out financially. Well, that is no longer the case, as the Verge has obtained the contract between Sony Music and Spotify that took effect in January 2011, just before Spotify launched in the United States. There are a lot of financial details and tons of jargon and convoluted what-have-you involved, which you can check out if that's the kind of thing you are interested in. However, in short, the general gist is that Sony got itself a pretty sweet deal.
For starters, Spotify had to pay Sony up to $42.5 million up front just for access to the label's music, and that money was not directly earmarked for the musicians that, you know, make the music. A source in the piece said the executives generally kept that cash for themselves, which, if you know how the music industry works, shouldn't necessarily surprise you.
That's not all, though. Sony also has a Most Favored Nation clause, and Spotify gave them $9 million in ad spots that they could, if they desired, sell for profit. Of course, Spotify is not getting completely run over here, as it gets 15 percent of select ad revenue off the top, which doesn't count in its reported income.
There is also stuff in there about how much Sony gets paid per stream, but that's quite detailed and, again, you can dig into that if you so choose. Nobody is going to judge you. However, the major takeaway is that it remains unclear how much the artists get per stream, as that's at the discretion of their deals with their respective record company. One thing seems clear about all this, though: The artists who have their knives out for streaming services probably should turn one toward their own labels as well.