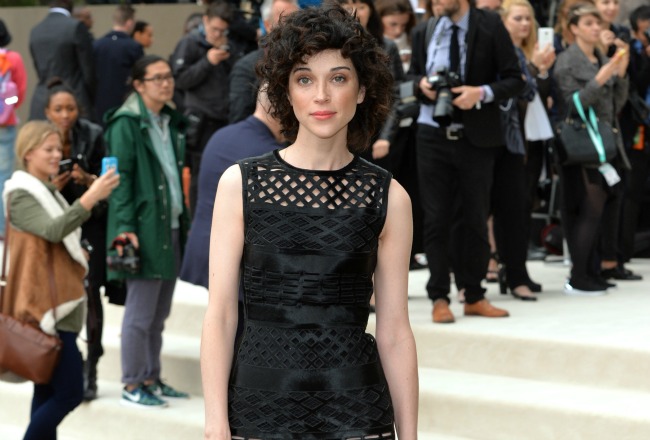 Jack Antonoff has quickly become the hottest pop producer of the moment — helping Taylor Swift launch into the untouchable category with this flair on 1989 in 2014 and, most recently, producing Lorde's entire Melodrama album, including the endorphins-inducing "Green Light." In an interview with The New York Times on Thursday, Antonoff explained that he's got even more artists lined up and using his home studio.
Pink, Carly Rae Jepsen and The Killers are listed among the A-list artists on Antonoff's roster, but there's another, more unexpected name that the Times mentions: Annie Clark of St. Vincent. Sure, Carly Slay Jepsen makes sense for an Antonoff pop jam, but St. Vincent is something completely of her own. St. Vincent is sweet, yet jagged, curious and authoritative, growling, yet catchy. She's a twisted landscape of alternative pop and rock. This isn't to say that those other artists can be put in a box, but there's something about St. Vincent that we can't quite put in Taylor Swift territory yet (cut to a picture of Clark onstage at the 1989 Tour).
We'll just have to wait this one out and see what happens. Surprisingly, two masterminds coming together can fail (ahem, Lou Reed and Metallica), but there's so many times where it can be better than ever, piecing together two worlds in the name of making sweet, sweet music (San Francisco Symphony Orchestra and Metallica, right?). Stay tuned.
In the meantime, Antonoff has just released music of his own with Bleachers: "I Miss Those Days," a jubilant sunny day anthem.